How To Properly Use Your Disabled Parking Permit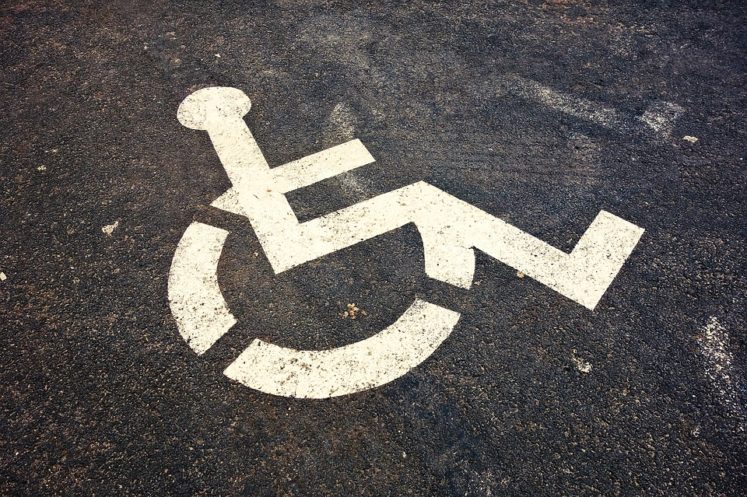 The United States disabled parking program is one of the finest in the world. Disabled drivers in every American state are excellently catered for by an efficient and effective disabled parking program that is nuanced, detailed, and well thought-out. It caters for millions of people with a wide-ranging list of diverse disabilities. Disabled Americans who find themselves in a very disparate set of situations depend upon the U.S. disabled parking program to make their lives easier.
Every municipality in the nation, from the 24/7 bustling hubs of the coastal megacities to the tiniest, sleepiest rural villages, is well-supplied with disabled parking spaces and essential facilities. If you are an American with a disability who has yet to avail of the disabled parking program, now is the time to apply! Holding a disabled parking permit is extremely advantageous and can massively improve quality of life.
When using your disabled parking permit, it is important to make sure that you understand all the rights and privileges your permit affords you. It is also essential to understand the rules, regulations, and practices that must be adhered to when you are using your handicap parking placard.
Here is how to properly use your disabled parking permit.
Proper Disabled Parking Permit Usage – Differences Between States
Firstly, it is important to realize that each state has its own unique disabled parking program. You will deal with your home state's disabled parking authorities. This means that you must understand the specifics of your state's program.
In practice, all states implement a very similar program, with only minor details differing here and there. Using your disabled parking permit properly requires similar knowledge and actions across all American states.
This being said, it is worth contacting your local authorities to find out if there are any details in your state's disabled parking program that are unusual or unique to your location.
Different Types Of Disabled Parking Permit
There are four main types of disabled parking permit. The type of permit you are entitled to will depend on what type of disability you have, how long it is expected to last, whether you are a military veteran, and whether you are an individual with a disability, a carer, or an organization that transports disabled people.
All states have a temporary placard, permanent placard, permanent plates, and Disabled Veterans plates. Permanent placards and plates are also available in Organization varieties for organizations that transport disabled individuals.
All types of disabled parking permit entitle their users to the same rights and require them to follow the same rules and regulations.
How To Use An Out-Of-State Disabled Parking Permit
Every American state recognizes the disabled parking permits of all other states as valid. Holders of out-of-state permits have all of the same rights as local disabled drivers.
Some states recognize international permits. In states that do not, international disabled drivers are required to apply for a local temporary disabled permit to use for the duration of their stay.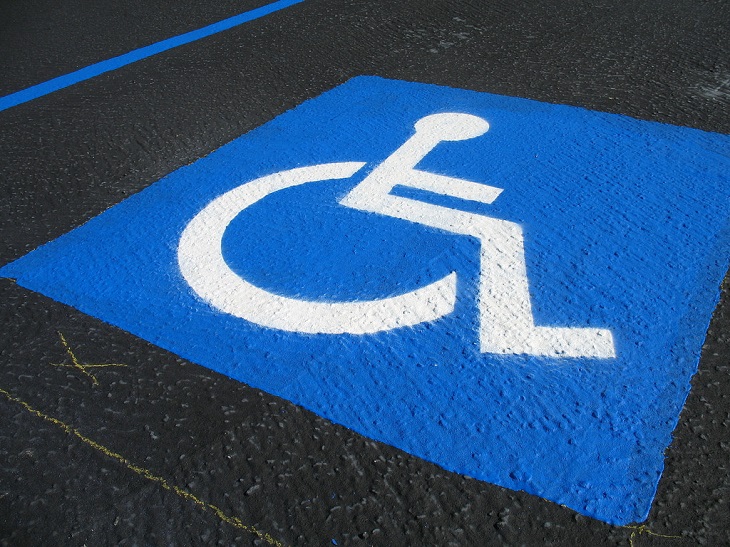 Rights and Regulations Afforded By Your Disabled Parking Permit
Proper use of a disabled parking permit means a driver can park in any designated "Disabled" parking space. These spaces are marked with the international access symbol.
Most municipalities also allow disabled permit holders to park in time-restricted, metered on-street parking spaces for any duration of time and for free. Some municipalities have installed disabled driver-friendly parking meters, and where these exist, they should be used.
A disabled parking permit does not entitle its holder to park in any space that is marked "No Parking" at any time, or in the striped spaces next to disabled spaces.
How To Properly Display Your Disabled Parking Permit
It is essential to clearly display your disabled parking permit. In some states, this means sticking the permit inside the front window of the vehicle. It can also mean hanging the permit on the rear-view mirror when the vehicle is parked but removing it when the vehicle is in motion.
How To Renew Your Disabled Parking Permit
Renewing a disabled parking permit on or before its expiration date is an essential requirement. Some authorities will give a driver forward notice by mail when their permit is nearing expiration. Others rely on the driver keeping tabs on when their permit will expire.
To renew a placard or plate, a new application form will need to be completed, sometimes including new verification of disability from a medical professional (which can be easily done online using telemedicine) and sent to the local handicap parking program authorities, usually at a local Department of Motor Vehicles office.
So that is pretty much everything you need to know about how to properly use your disabled parking permit. It is a simple and efficient program, and certainly worth availing of!