Expired Disabled Parking Permit: What To Do Next
Being the owner of a disabled parking permit may be something you've had to fight long and hard for. Hopefully it has made your life a little less stressful and easier to manage. Knowing that you will be able to find a designated disabled parking spot in public parking lots takes a bit of the hassle out of getting from A to B, whether you are the driver or whether you're being driven. Be wary of taking your handicap parking permit for granted, though! Something you might not have considered is: do parking permits expire? Unfortunately, they do. Like most concessions awarded on the grounds of ill health or disability, all disabled parking permits have an expiration date. If you've discovered that you have an expired disabled parking permit, then you are no longer eligible to use designated parking spaces—and if you do, you could find yourself on the wrong end of a fine.
First of all, don't panic: most states have a grace period and will let you off with a fine if your permit has only recently expired. You will be required to take immediate steps to renew your disabled parking permit, though. Different types of permits exist, including long-term (usually valid for five years); permanent (confusingly NOT 100% permanent, but generally valid for 3–5 years); temporary (3–12 months); disabled veterans; and organizational permits, which, as the name implies, is for organizations involved in the transportation of disabled people.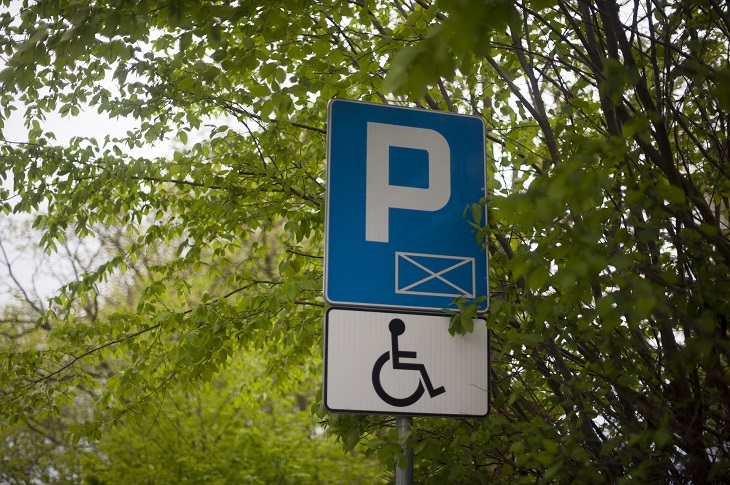 If your permit is a temporary one, it's possible that you may not be able to renew it. Temporary permits are short-term only permits for people perhaps recovering from surgery or a debilitating injury of some sort. In some states, pregnancy qualifies for a temporary permit as well. Consult with the medical professional who helped with your initial application and they will be able to confirm your eligibility to renew a disabled parking permit. Any other type of disabled parking permit should be available for renewal—preferably before it expires, but certainly as soon as you've noticed that it has expired.
Handicap placard renewal is quite easy. Simply get a renewal application form from your local DMV. Some states allow you to use your original application; others will require you to fill out a renewal form. Renewing your parking permit does not require a visit to a medical professional, but all other information previously supplied is needed again, such as your license details and the make, year, and license plates of your car. There might be a renewal fee; again, this varies from state to state.
If you have a currently expired disabled parking permit, then, as indicated above, you could be granted a grace period. This will depend on your state's own laws, so it's best to check with your local DMV office. It's possible that if too much time has elapsed between your permit expiring and when you go to renew it, then you may have to complete the whole application process again.
If you've discovered that your disabled person parking permit has expired, try not to panic, as it's easy to correct — and you won't be marched to jail! That said, if the permit expired some time ago or if you're a serial ignorer of expiration dates, then you may be fined and you will almost certainly have to repeat the whole application process. This is to be avoided if at all possible, so let's look at some ways you can remind yourself to renew your disabled parking permit.
First up: it may seem obvious, but mark it on the calendar. Most of us won't own an actual paper calendar for a year three or five years ahead, but pretty much everyone these days has some kind of electronic calendar, be it on your smartphone, tablet, or similar. Put the date in to remind you a couple months prior to your permit's expiration date. Another way is to make an appointment to see your doctor or other health professional to see if you would still qualify for your disabled parking permit. Again, this appointment – or rather, the reminder to make it! – can be marked in your electronic diary/calendar.
Another idea is to hang something in your car – maybe alongside your disabled parking placard – with the renewal date written on it loud and clear. There are many more ways to remind yourself of handicap placard renewal, so just have a think about the best method for you and make sure you implement it. Ideally, you don't want your permit to expire, as this could complicate the renewal process – so renew before it's due!