I've Lost My Handicap Placard: How Do I Get a New One?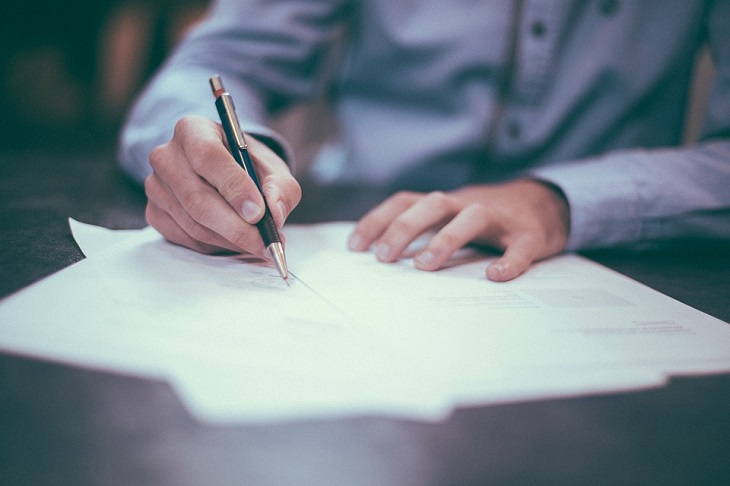 As a disabled parking permit holder, you'll want to make sure that you're always receiving all of the benefits of your handicap placard. But you might have some questions about what you should do if you ever lost your handicap placard. Here's a breakdown for you, so you won't be without your placard for too long.
What is the process to receive a replacement handicap placard?
First, you're probably wondering what the process will be like to replace a lost disabled placard. Don't worry that you have to go through the many steps that your original application consisted of. It's actually not too complicated to get a replacement. For example, in California, you simply fill out and submit an Application for Replacement Plates, Stickers, Documents (REG 156). You're able to replace a handicap placard online, or you can mail the application in through snail mail to the Department of Motor Vehicles (DMV). Please note that some states could have different requirements, so it's essential that you research what your specific state needs as you begin the process of replacing your lost placard.
What information does the application ask for?
The application will typically ask for the following:
Your personal info, including full name, mailing address, birthdate
Driver's license number
Vehicle ID number (VIN)
Disabled person placard number
What you're requesting (placard, license plate, etc.)
If the placard was lost, stolen, not received, etc.
The application will also ask for your signature and date to authenticate the form. Some states will request additional information about the circumstances of your lost handicap placard. In New York, for example, the DMV form asks you to write out what happened to your lost or stolen placard, so they have enough information to decide if any further action should be taken (such as police getting involved to report a stolen placard).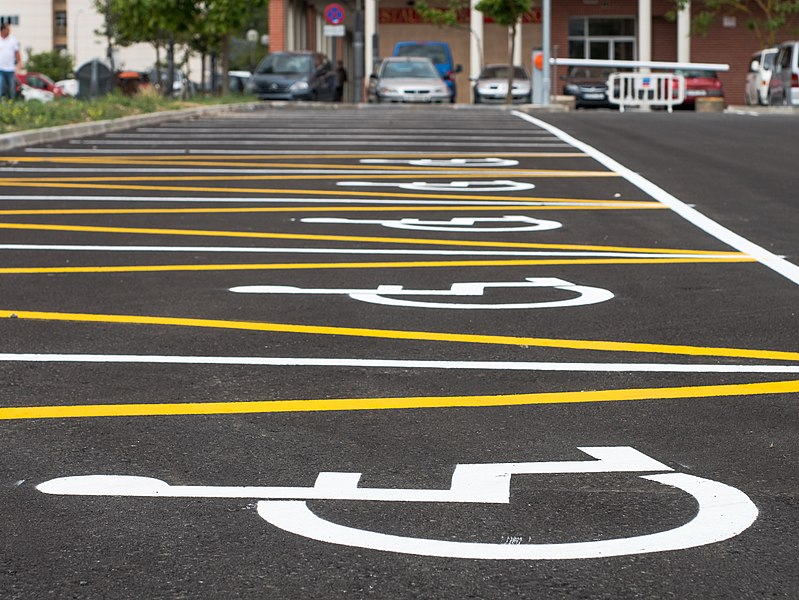 Do you need to pay for a replacement?
In most states, you're only required to pay for a replacement handicap placard if you're replacing a temporary disabled parking permit. This fee is nominal, usually less than $10. Permanent and travel placards are replaced at no charge to you. You can check your state's DMV website to see exactly what the costs could be for you to get a replacement.
Do you need to contact your doctor?
You won't need to contact your doctor (or whichever medical professional helped you complete your initial application). The DMV understands that your need to replace your handicap parking placard does not have to do with whether you're still eligible or not, so you won't have to worry about completing another medical certification portion just to get your replacement handicap placard.
Can you go straight to the DMV?
You always have the option of heading straight to your local DMV office to get your replacement. This can save a little bit of time, since you won't have to wait for your application to travel by mail. Otherwise, the process does remain pretty much the same, even if you go to the DMV in person – you'll still have to fill out your application and then wait around four weeks to receive your replacement in the mail.
If your disabled placard is damaged, what should you do with it?
If your placard has been damaged or mutilated in any way, the DMV requests that you surrender your placard to them. This is to prevent anyone else from using your placard illegally. This can be done by mailing it in or by dropping it off at your local DMV office.
What if you think your disabled parking permit was stolen?
If you have reason to believe your placard was stolen, some states recommend that you file a police report with this information so that someone else can't illegally use your placard. Just as an example, New York requires you to file a report with the local police precinct where the incident occurred. The report must state the nature of the crime and identify the type of permit as NYC Disability Parking Permit or a NYS Hangtag as Lost or Stolen. They even have a Parking Permits for People with Disabilities (PPPD) Unit that handles these specific incidences. If you're not sure whether to report it or not, you can ask someone at the DMV or call your local police to inquire. They'll be able to let you know if you need to file a police report or not.
How long will it take to get a replacement?
It typically takes about four weeks for you to receive your replacement handicap placard or license plate after you've submitted your completed form. It's important to keep in mind that it might take longer than this, as the DMV could be backed up in processing applications. To be on the safe side, refrain from parking in handicap parking spaces until you have a valid disabled placard again!
Where can you go with any other questions?
Getting your replacement disabled parking permit is a pretty straightforward process. However, if you have any additional questions, you can always check with a DMV employee to get any other questions you might have answered. They'll be able to assist you so that you can complete the replacement process successfully.
You probably take really good care of your disabled parking permit, but accidents happen. So, if you ever need to replace a lost handicap placard, just fill out your application, and you'll be good to go in no time!