How to Get Your Disabled Parking Permit Online
If you've been thinking about getting a disabled parking permit, now is the perfect time. Because of technology, completing the process to obtain a handicap placard is actually easier than it's ever been. If you suffer from a disability that makes getting around difficult, consider getting a handicap placard from your state DMV. You can consult with a licensed physician to get started on your disabled parking permit application, and it can all be conducted online, from the comfort of your own home. Here's a look at how to get your disabled parking permit online.
Your first step should be to make sure that your particular disability is covered by your state's DMV regulations. There are actually a wide variety of conditions that can be considered disabilities. One of the main ones is suffering from limited mobility. This means that you can't walk short distances without needing to stop to rest or without using an assistive device (like a cane, crutches, braces, etc.). Some states specify that if you can walk more than 50 feet, you won't qualify, while other states put the limit at 200 feet. Either way, if your mobility is impacted by your condition, you'll likely qualify. Other medical conditions like COPD, asthma, heart disease, arthritis, and many others also mean you could benefit from getting a disabled parking permit. Additional issues like vision problems, loss of or limited use of a limb, or use of a prosthesis can also help you qualify. Even if you suffer from a disability that doesn't have a lot of outwardly obvious symptoms (like neurological disorders, inflammatory bowel disease, lupus, etc.), you should still check with your DMV to see if a handicap parking permit is appropriate for you.
Don't worry if it's too hard for you to make an in-person visit to your doctor. You can just head to the Dr. Handicap website to get access to a licensed physician in your state. They can look over your medical information to help determine if you'd benefit from a disabled parking permit without you having to make the trek to your doctor's office. Going to this site is also a great option if you don't currently have a doctor that can help you out with the application. For folks living in rural or remote areas who don't have convenient access to a physician, applying online through Dr. Handicap can help eliminate a lot of hassle.
Once you've been connected to a doctor online, they'll help you complete a medical evaluation through an online video chat. The physician will ask you questions regarding your disability and your particular symptoms. They'll also help you determine what type of placard best fits your needs (temporary, permanent, or license plate). It's easy to conduct the chat online, and the site is covered by HIPAA (Health Insurance Portability and Accountability Act) – so you can be sure all of your information remains private. You can also end up saving some money when you use Dr. Handicap to help you apply online, because you won't have to pay for a visit at your doctor's office (or shell out cash for transportation fees to get you there). In fact, you just have to pay a flat one-time fee of $129 to consult with a physician, which means no hidden fees! Plus, there's a 100% money-back guarantee if there's any type of issue with the DMV regarding your application.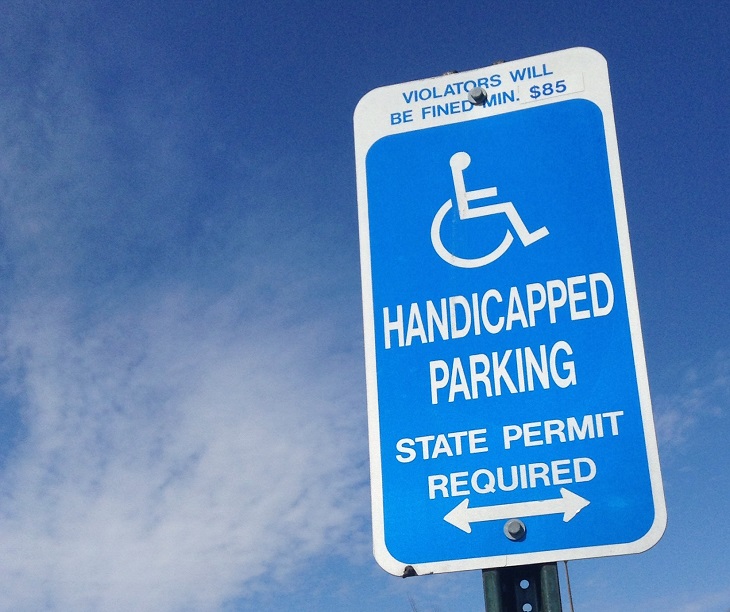 As soon as you've completed your video chat with your doctor, you'll get an electronic copy of your DMV form with a signature from the physician you spoke with. They'll also fill out any medical certification information on the application, so you won't have to figure out any health-related questions on your own. The best part is that you won't have to head to your doctor's office or wait in long lines at the DMV to get your application processed. You can even look up information from your state's DMV online, and then submit the application either online or mail it into your local DMV office. Then, you just have to wait for your official handicap placard to arrive in the mail.
Now you don't have to waste time heading to your doctor's office or fighting the crowds at the DMV. With the help of technology, you can get a disabled parking permit online with absolutely no fuss! Having a handicap placard is all about letting your life be a little easier, so why not apply today? You'll be able to snag closer parking places, which allows you to conserve your energy for the things you actually want to do – instead of getting tired just walking across the parking lot! Hit up the Dr. Handicap website today, and get help applying for your disabled parking permit now!