Disabled Parking in Oregon: All You Need To Know
When it comes to disabled parking, it's important to know that each state has its own set of rules. While the American with Disabilities Act (ADA for short) is a federal legislation that prevents discrimination against handicapped or disabled people, the specifics of disabled parking and permits are up to each state's government to decide. Fortunately, there isn't much dispute between the fifty states as to what constitutes a disability, and most of their legislature appears very similar. However, if you're planning to use a disabled parking permit, it's useful to know the rules in your particular state. Here's how the west coast state of Oregon stacks up in the disabled parking stakes!
Oregon has a reputation of being a chilled-out, laid-back state, much like its California neighbors. Its cultural capital of Portland was the setting for the cult TV show Portlandia, which claimed boldly in its opening theme song that "the dream of the nineties is alive in Portland." There's no doubt the city has a hipster feel to it, and many visit looking for that exact flavor. Further out, Oregon has some beautiful scenery to offer outdoorsy-type folks looking to get stuck into a decent hike. But how does it treat disabled parking? Are its laws verging on the liberal side, in line with its reputation?
In a word, yes. The first striking thing about Oregon's disabled parking laws is the amount of permit options available. In a state like California, for example, there are only two types of permits: permanent and temporary ones. When we look at Oregon's list, we see many more options offered to the disabled driver and/or their carer. There's the renewable parking permit, for patients who have a permanent disability, then separate wheelchair permits for patients who utilize chairs. There's something called a family permit, which exists for families who are caring for two or more members with disabilities, and also the program permit, for organizations that transport disabled people. Finally there's the temporary permits, available for those suffering from short-term disabilities, or for those who plan on traveling outside the state.
As you can see, there are a variety of options for disabled travelers. All of the above permits come in the form of placards. The only disabled parking plates available in Oregon come in the form of disabled veteran plates; these must also be accompanied by a placard. All Oregon's permits are recognized in the other 49 states, and vice versa – all plates issued by other states are accepted by Oregon. This makes it easier for people who wish to travel out of state, but as stated, temporary permits are also available specifically for that purpose. This also works for handicapped people who wish to visit. They can apply for a temporary Oregon permit at the Driver and Motor Vehicle Services Division.
There is no fee to apply for a permit in Oregon; some other states charge a minimal fee. You can apply by mail or in person, using a specific application that must be signed by a licensed physician. You must also send documents to identify yourself if you're applying by mail or not in person; copies of your driver's license will suffice. If you're applying for a renewable permit and you do not have a driver's license or I.D., you must apply in person at the Oregon DMV office. If you're applying for a temporary permit, you only require the correct application form signed by your physician – these types of permits do not require I.D. to issue. It's also important to note that family permits require entirely separate forms and can only be submitted by mail.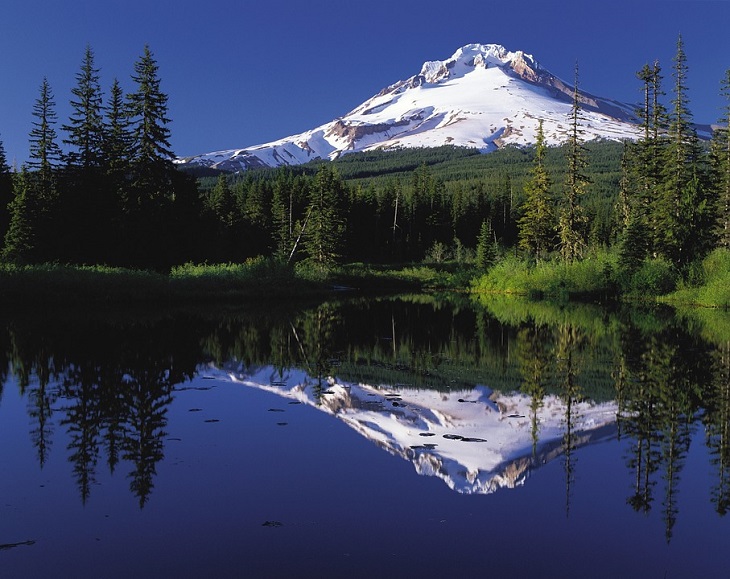 Temporary permits are valid for up to six months only (although it is possible to apply for a new one immediately if you still require it), whereas permanent ones will last until your driver's license or I.D. card expires. Remember that it is an offense to park in a handicapped space with an out-of-date permit, even if you have a visible disability, so make sure to keep on top of your dates if you're utilizing a permanent permit. The permits are color-coded to make distinguishing between them easy; temporary ones are red, permanent ones are dark blue, and wheelchair permits are medium blue.
You can use your permit to park anywhere in the state where parking is allowed for 30 minutes or more, and any space reserved for disabled parking. Remember that a permit will not allow you to park in the following places: anywhere where parking is only permitted for 30 minutes or less, anywhere parking is not allowed, anywhere that forbids late evening or overnight parking, and any space that's specifically reserved for special types of vehicles. Keep these few simple rules in mind, and you can drive around the beautiful state of Oregon in total freedom!