What is a Disabled Parking Sting? (And How You Can Avoid It!)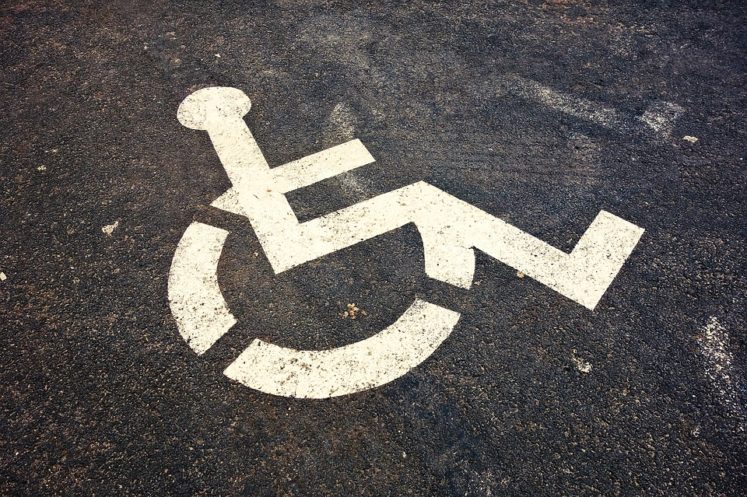 Having a handicap parking permit is a privilege that often gets abused throughout the country. Although the majority of people with a permit obtained them legally and are using them correctly, there are individuals who take advantage of the handicap placard. These people often take up valuable handicap parking spaces that are truly needed by disabled individuals. To help combat this misuse, many cities have set up disabled parking stings to help catch people who are using the placards inappropriately.
The most popular state for these stings seems to be California, where abuse of the handicap placards has run rampant. Over the past several years, the California State Department of Motor Vehicles (DMV) has instituted more than 270 of these sting operations with the help of over 200 sworn peace officers. These officers have set up shop outside popular shopping and business locations and then wait to see who parks in the designated handicap parking places. As soon as someone parks, the officers ask for license, registration, and the placard itself. If everything checks out and all three are up-to-date and valid, the individual is free to go on their way. However, for those with fake or outdated placards (or with no placard at all), the officers issue a misdemeanor citation.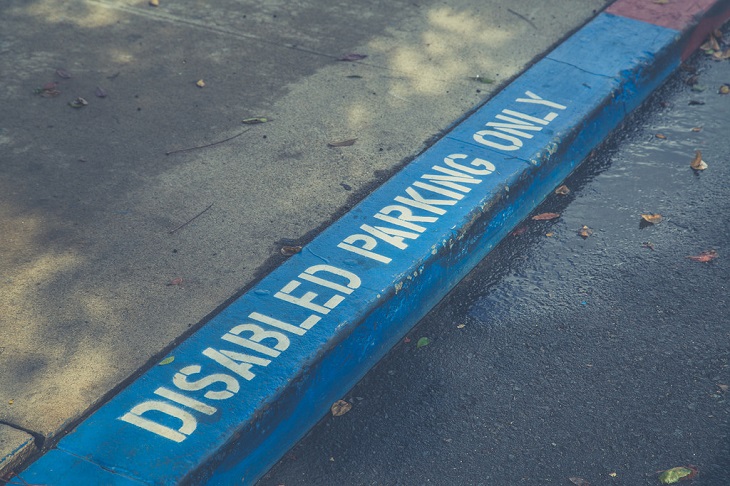 Within the last few years, the DMV in California has issued more than 2,000 citations through these types of enforcement operations. The number of citations has actually increased every year, despite the crackdown efforts. Fines for these citations can range from $250 all the way up to $1,000. Offenders are required to appear in court and can face having a notation placed on their driver record. These stings have been conducted all over the state, ranging from Los Angeles and Sacramento to San Diego and Oakland. Investigators are strategic about where they set up their operations, picking crowded places like the L.A. County Fair or a busy shopping mall like the Glendale Galleria, to spot the worst offenders. The officers have found that people are more likely to take handicap spots illegally if there are a limited amount of spaces or if someone would have to walk a long way from regular parking to the location itself.
In a press release issued by the CA DMV, Director Jean Shiomoto said, "The DMV is committed to searching out drivers who misuse disabled parking placards and hamper the mobility of our disabled community. Our goal is to have our proactive enforcement operations combined with our aggressive education efforts will result in more people complying with the law. I ask you to save the space."
Individuals who are using the placards inappropriately are most often using placards that are expired or that were issued to someone else (like a family member or friend) who legitimately obtained it. Want to make sure you're never caught in a sting? Always procure your handicapped parking permit from a reputable source, like DisabledParking.com. This site helps you through the process of getting a disabled parking permit from respected doctors who are able to determine if you have a legitimate health condition or disability. If they feel you could benefit from a handicap parking permit, you're then able to go through the proper channels with your state's DMV to fill out the right forms and obtain your permit.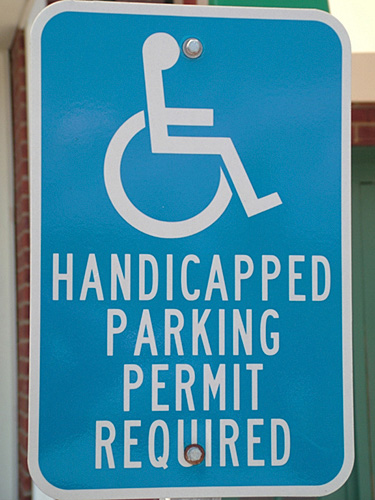 Once you have your handicap parking permit, remember to never loan it out to family or friends unless you are in the vehicle. The pass is there to help you park closer to businesses, shops, restaurants, etc. – not to help your non-disabled relatives or friends to snag a primo parking spot. Keep in mind that even if you loan your pass because someone wants to run into a store for "just five minutes," you could still be issued a citation for using the placard incorrectly. You can always transfer your placard between vehicles – but only if you're going to be riding in that car! If you suspect other people are taking up handicap parking spaces without a valid placard, you can fill out an online complaint form on your state's DMV website or call your local DMV Investigations office.
It's likely that many states (especially California) will continue to crack down on individuals using their placards incorrectly. So, make sure to always keep your placard with you – officers are not likely to give you a break if you just happen to forget it at home. It's also important for you to keep up-to-date on all of the requirements for your placard. Check with your state's DMV to ensure that your placard, license, and registration are all always current and that you're following regulations. For example, in California, individuals are limited to four replacements (without a medical recertification) every two years and must submit a renewal notice every six years with placards that expire in June 2023.
Keep your eyes open for these types of stings, which are helping to ensure that all handicap parking places are reserved for those who truly need them. Just make sure to have your handicap placard with you at all times, so you can avoid any citations yourself.