How Telemedicine Is Helping Disabled Drivers All Over the U.S.
For the millions of Americans who are disabled, owning a handicap parking permit can be a true lifesaver. Having more access to close parking places can help a disabled person conserve energy and retain more stamina to complete their errands or appointments; it also contributes to an overall increase in independence. The drive to help disabled individuals become more autonomous is aided further with the use of telemedicine. Here's a rundown of some info about getting a handicap parking placard and why telemedicine is making the process so much easier.
Your first step to getting a handicap placard is to complete an application from your state's Department of Motor Vehicles (DMV). The application requires you to get clearance from a medical professional attesting to your disability. This is to demonstrate to the DMV that you would benefit from having access to handicap parking. The medical professional can be a licensed physician, surgeon, chiropractor, optometrist, physician assistant, nurse practitioner, or certified nurse – as long as they've evaluated your overall health and current symptoms, they can vouch for your need for a handicap placard. There are a variety of medical conditions that can help you qualify, including (but not limited to):
Lack of mobility (due to a number of different conditions)
Respiratory conditions (such as asthma, COPD, lung cancer, etc.)
Serious injury
Unable to walk without assistance (of a wheelchair, cane, walker)
Limited or no use of any limb
Use of a prosthesis
Cardiac conditions (such as stroke, heart attack, high blood pressure, etc.)
Vision problems
Allergy or sensitivity to the sun
If you're not sure whether your medical condition is considered a disability, a medical professional can help guide you through the process. You also have the option of talking to a DMV employee to ask any questions you might have regarding qualifications. After your medical professional fills out the Doctor's Certification portion of the application and signs your form, you can mail or submit it online to the DMV. If your application is approved, they'll mail out your placard within a few weeks.
For those who are unfamiliar with what telemedicine is, think of it as a way that technology is being used to make the health care process easier for patients. Telemedicine options include consulting with a medical professional through phone, video, or online chats to diagnose and treat a wide variety of medical conditions. There are a large number of benefits to using telemedicine measures versus more traditional health care. For example, patients who have difficulty finding transportation or who have trouble getting around can consult with their doctor without ever having to leave their home. This can also be helpful for individuals who live in rural areas or who don't have access to specific specialists. Additionally, telemedicine can be utilized to cut down costs. Because doctors don't have to factor in office fees, virtual appointments can be a lot less expensive for the patient. As technology continues to advance, more telemedicine options are being used by hospitals, clinics, and physicians – which means patients are getting more efficient and convenient medical care.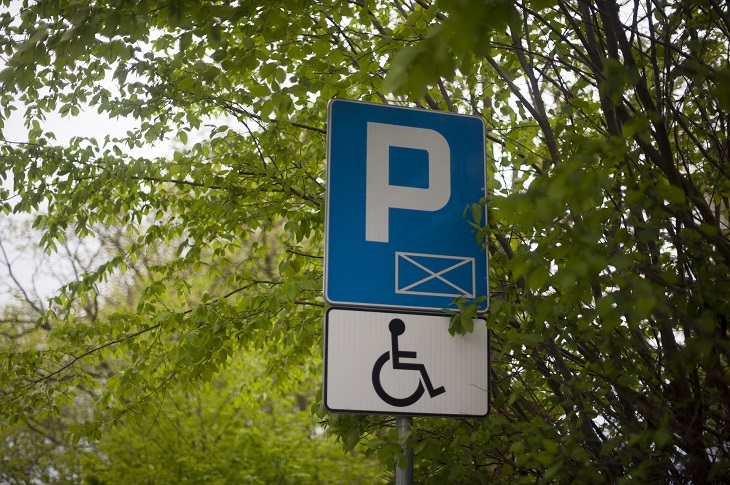 Telemedicine can be even more beneficial for disabled people. Individuals who want to apply for a disabled parking permit can take advantage of telemedicine options to help complete their application. Many disabled people struggle with mobility, making it difficult or impossible for them to attend doctor's appointments in person. By using services like Dr. Handicap, an individual can connect by video with a licensed physician in their state to get a consultation – without ever having to leave their home. This can be especially helpful when disabled drivers have to go through the renewal process of getting their placard updated. Telemedicine services can be a quicker, more streamlined way to make sure the disabled driver always has a current placard. Additionally, if disabled individuals aren't sure who to see to get medical clearance, they can consult with telemedicine professionals so that they have an even greater number of options to choose from.
Individuals who are dealing with their disability on a daily basis face a great number of challenges. That's why it helps to use technology as much as possible to make life a little easier. Connecting with a medical professional from the comfort of your couch shows that telemedicine can make getting a handicap parking placard just a little bit simpler for disabled drivers. Instead of searching for a medical professional, making an appointment to get evaluated, and getting yourself to the appointment, you can simply jump online and connect with a medical professional when it's most convenient for you. Disabled drivers all over the U.S. will find that telemedicine services like Dr. Handicap are working to erase some of the obstacles faced by disabled people through the provision of more accessible health care options. With the help of telemedicine, getting a disabled parking permit is now a totally manageable task.