Disabled drivers in Texas love the freedom and convenience that comes from having a handicap placard, making it easy to park safely. However, one thing you need to know is that your placard doesn't last forever! It will need to be renewed, as you can't legally park in handicap spots with an expired placard.
Don't worry, though—the process to renew a handicap placard online in Texas is simple, as you simply need to download the appropriate forms. However, to submit the application itself, you'll need to either mail it in or visit the local county tax assessor-collector's office. You'll then be issued with your renewed placard, giving you permission to park in designated spots for people with disabilities and some exemptions from local and state government parking meters.
Wondering "How do I renew my handicap placard in Texas online?" This guide will tell you everything you need to know about the process.
Can I renew my handicap placard online in Texas?
Unfortunately, you can only partially renew a handicap placard online in Texas. You can find the form you need and complete it digitally, but it will then need to be submitted via mail or in-person.
First, you need to know if your placard is temporary or permanent, as the process differs for each. If you have a red placard, it is temporary and usually expires in around six months. These are designed to be used by drivers with temporary disabilities. If your placard is blue, it's permanent and will need renewal every four years.
How much does it cost to renew a handicap placard in Texas? Luckily, the process is very affordable. For temporary placards, there's a $5.00 fee, but there's no charge for permanent placards.
Temporary placards
If you have a red temporary placard for your Texas vehicle, know that temporary placards can't actually be renewed – they'll need to be replaced. Because they're only valid for a set period of time, they're designed for short-term disability use, such as by someone recovering from surgery.
However, you might still need a placard after your first one expires. In that case, you'll want to download and complete the Application for Persons with Disabilities Parking Placard and/or License Plate (Form VTR-214).
The form includes a section that needs to be completed by a medical professional, certifying that you have a disability and require a placard. You'll want to also be familiar with the list of disabilities that qualify for the placard.
You'll then need to submit the form, along with your vehicle identification details, plus the $5.00 administrative fee. This can be paid via personal check, money order, or cashier's check. Once approved, you'll be issued your placard. As with the permanent placard, it will need to be clearly displayed on your vehicle when parked.
Permanent placards
Your blue placard is permanent, which means it's good for a lifetime of driving. That doesn't mean you can get it and forget about it, though, as the state of Texas requires these permits to be renewed.
To do this, you'll need to download the same form mentioned above, Form VTR-214. You only need to complete page one, as a doctor isn't required to complete the medical section. You'll then submit the form to the county tax office, along with a copy of your original application form. No longer have the original? That's okay, as you can also submit your current permanent placard as proof.
Veteran placards
Often, veterans are also in need of permanent placards, due to injury or disability experienced while in service to the country. To apply or renew your veteran placard, you'll instead want to complete the Application for Disabled Veteran License Plates and/or Parking Placards, which can be downloaded online.
To qualify as a veteran, you'll need to be receiving compensation from the government as a result of your disability, and you'll also need to have been honorably discharged from the service.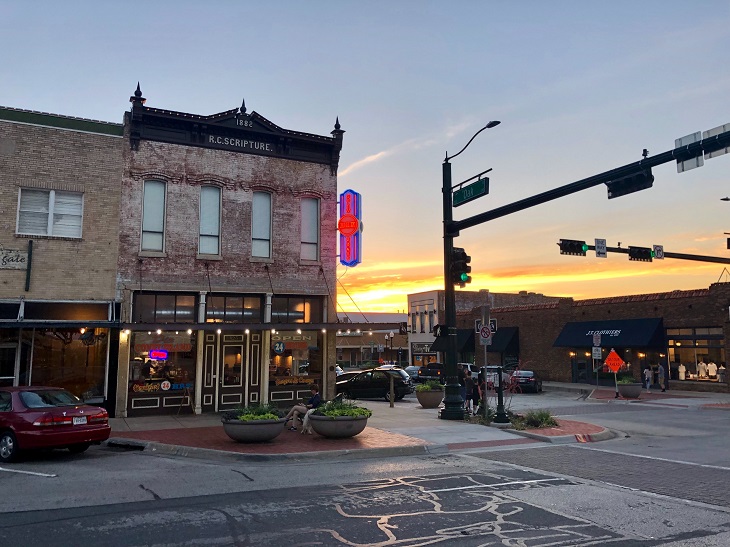 What if my Texas handicap placard is lost?
If your permit is lost or stolen, this is sure to be a stressful situation, but not to worry – it can be replaced. To replace it, you'll need to take your completed form VTR-214 to the county office. For this reason, we recommend always keeping your placard paperwork in a safe place, in case it's needed. Without the completed paperwork, the state might not be able to replace your placard and you might need to go through the application process all over again.
With the above information, it should be easy to complete the required paperwork and renew your handicap placard online in Texas. If you're not sure if you're still eligible for a placard, or if you've just moved to Texas, Dr. Handicap can help with HIPAA-compliant telehealth consultations, making it much simpler to apply or renew your Texas placard online.
The great state of Texas has so much to offer, so don't let a disability slow you down when it comes to traveling and seeing your state. Once your placard is renewed, you'll be ready to travel, drive, and explore.
Featured image by Carlos Alfonso on Unsplash