Disabled drivers are usually comfortable with local rules around disabled parking, but things can get confusing when visiting other states or countries. When traveling abroad or out of state, disabled drivers may not be entitled to the same parking freedoms as they are at home. So when do disabled drivers need a travel parking DP placard?
Essentially, you need a travel parking DP placard when you wish to use a state's disabled bays. A travel parking placard allows disabled drivers to use disabled parking for an allotted number of days. Almost all U.S. states recognize disabled parking permits, but each state does have its own rules and regulations. The requirements for disabled permits for visiting motorists vary from state to state. Sometimes, an out-of-state or international permit will be fine, but in other cases, a temporary permit may be required. We recommend checking with the local DMV advisors about the requirements specific to the state you're traveling to before using their disabled parking facilities.
Each American state issues a variety of disabled parking permits. These include permanent license plates and placards, temporary placards, organizational placards and plates, and Disabled Veterans license plates. Each of these varying types of disabled parking permits hold validity in the EU and other European countries. The European Conference of Ministers of Transport (ECMT) devised a blanket policy in 1978 for disabled drivers across Europe, which entitles disabled drivers the same rights across all participating countries. The law remains applicable today.
The comprehensive list of ECMT-compliant countries includes Austria, Belgium, Bulgaria, Croatia, Republic of Cyprus, Czech Republic, Denmark, Estonia, Finland, France, Germany, Greece, Hungary, Ireland, Italy, Latvia, Lithuania, Luxembourg, Malta, Netherlands, Poland, Portugal, Romania, Slovakia, Slovenia, Spain and Sweden. Additional countries that recognize the ECMT are Australia, Canada, Japan, Korea, New Zealand and the United States.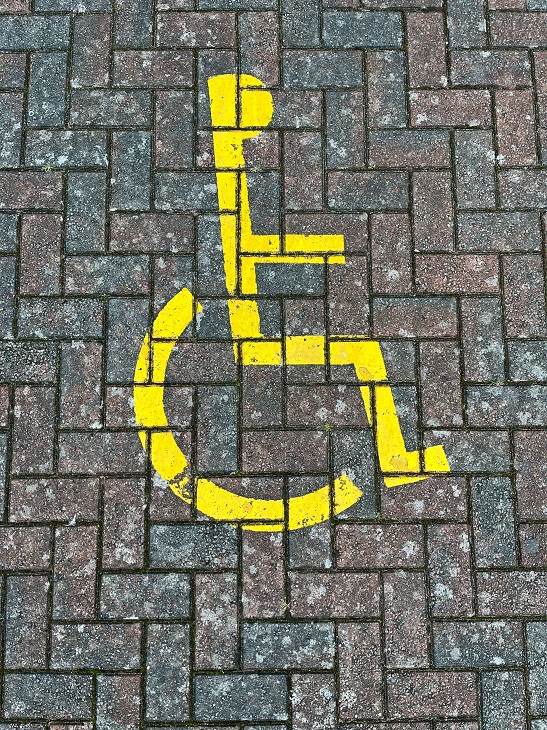 When traveling to different countries, it's important to establish the rules of the local governing body. You should be certain your travel parking DP placard is authorized for the location you are visiting. Generally, the basis of disabled parking bay rules in the EU mirrors that of the U.S. You can find a contact list of commonly requested states below, curated by the US Embassy in the UK.
Remember: always display your placard in clear sight to avoid penalties. Whenever using a disabled driver's permit, ensure the permit holder is an occupant of the vehicle. Spaces will be branded with the Universal Symbol of Access (the wheelchair symbol). As per the FIA (Federation Internationale de I'Automobile) Guide, it's always a good idea to consult the specification displayed on parking signs before parking in a disabled spot.
When traveling across the U.S., disabled parking bays are widely available to those who need them. This is thanks to the 1990 Americans with Disabilities Act (ADA), which secures appropriate facilities for disabled people at relevant locations. The sentiment is echoed around many other countries, embracing disabled patrons for a welcoming experience.
The qualifying conditions for a disabled person parking placard in the U.S. vary from state to state. The core group of conditions generally includes:
Inability to walk 200 feet without needing to rest.
Inability to walk without the use of a crutch, cane, wheelchair, brace, another person, or another assistive device.
Sufferers of lung disease.
Heart conditions (designated Class III or IV by the American Heart Association) and an arthritic condition.
Dependency on a portable oxygen tank.
If you have a qualifying condition and would benefit from the use of disabled bays, you can authorize your vehicle in a few ways. The first is with a disabled person license plate, which is registered and remains fixed to the vehicle. This solution best suits the personal use of a disabled driver. Disabled parking plates also have the advantage of being displayed clearly at all times when using disabled parking – there can be no confusion or forgetting your permit when it's attached to your vehicle!
The second is a disabled placard, which is transferable to whichever vehicle the disabled person is using. This is a mobile form of accreditation that is perfect for caregivers who help disabled drivers get around. You may also be able to access metered parking without paying or be allowed to park in time-limited spaces for longer than posted.
As a disabled person license plate is restricted to the vehicle it's registered to, the disabled person will need to obtain a disabled person parking placard to make any temporary transport eligible for disabled parking.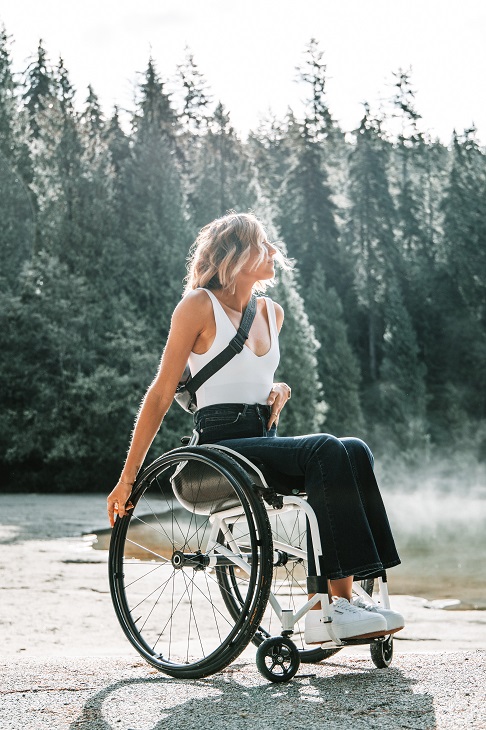 If you need help obtaining the necessary documentation for disabled parking when traveling, Dr. Handicap may be able to help. If you're without insurance, not registered with a doctor, or have low mobility, Dr. Handicap's telemedicine service can be an incredibly convenient and cost-saving way to get the recommendations you need.
Links to other Motor Vehicle Departments can be found on the website of the American Association of Motor Vehicle Administrators.
Featured image by Romain Virtuel on Unsplash