One of the most useful things you can get if you're disabled is a handicap placard – something most people know about. What many people don't realize if that if you are disabled, then you may be eligible to certain tax deductions and credits, including those associated with the costs of handicap placards.
Taxes can be confusing, but they don't have to be. Here's what you need to know about handicap placards, how to know if they're tax-exempt where you live, and what you can do to ensure you get the tax credit when April rolls around.
Who Does the IRS Considered Disabled?
The Internal Revenue Service, the government entity in control of taxes, considers a person disabled if:
They suffer from a mental or physical impairment such as hearing or sight impairment that limits one or more major life activities such as walking, working, speaking, or breathing; and/or
They suffer from a mental or physical disability that functionally limits their employment.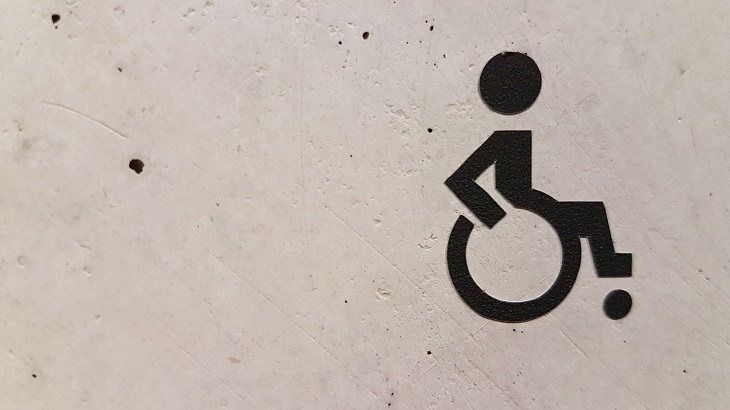 What Tax Benefits Are Available?
There are a few major tax benefits that disabled drivers may be eligible for.
Large standard deductions
This depends on your filing status and whether an exemption for you can be filed by another taxpayer.
Some disability payments
Some disability payments are not taxable, such as military service disability payments, but others are, such as workers' compensation, compensation for permanent loss of your body, or compensatory damages for physical sickness or injury.
Impairment-related work expenses
If your employment is limited because of a mental or physical disability, then you can deduct any work expenses related to your disability, such as a disabled parking placard.
How To Receive The Correct Tax Exemptions
If you need a disabled parking placard to move through your daily life, including getting to work, then you can qualify for a tax deduction based on that. A 7.5% adjusted gross income limit is not required to be used for any impairment-related work expenses such as a parking placard. Check in the IRS handbook under Miscellaneous Deductions to make sure you're giving yourself enough credit and itemizing your deductions correctly.
How To Get A Disabled Parking Permit
If you need a disabled parking permit in order to get to school or work, or even to participate in daily activities such as going to the store, then there are a few things you need to do.
First and foremost, you should understand if you're eligible for a disabled parking placard. Each state will have its own requirements for disabled parking placards. Typically, the state Department of Motor Vehicles will have the information you need to apply for a disabled parking placard for your vehicle.
The form you fill out will require your condition to be verified by a doctor, nurse practitioner, optometrist, or other health care professional.
In general, you can qualify for a disabled parking placard if you have certain conditions. Some of the most common are:
Lung disease
Impaired mobility that requires you to use a cane, wheelchair, or other mobility devices
Heart disease
Loss of use or limited use of arms or legs
Vision issues
A condition that impacts your ability to walk over 200 feet
How To Get A Disabled Parking Placard
Again, how to get a disabled parking placard varies from state to state, as does its cost. In some states it is free, while in others you will be expected to pay a small fee.
The process to get one is fairly similar no matter where you live and includes:
Obtaining an application from your local Department of Motor Vehicles
Completing the form with the help of your health care provider
Submitting the application in person or by mail
States offer both temporary and permanent parking placards. Temporary passes are generally good for about six months, while permanent disabled parking placards do not expire. You are legally allowed to use this placard in any car in which you are traveling, whether you are the driver or not. Just be careful not to loan your placard out to anyone or you could risk losing it permanently.
When tax time rolls around, it's important to know what exemptions and deductions you are eligible for. For those with disabilities, the list may be longer than you realize. You don't want to miss out on exemptions for things you need to use every day, such as a disabled parking placard.
Featured image by Kelly Sikkema on Unsplash