Wheelchairs help many people to remain independent – but a big part of that independence comes from accessing transportation that can accommodate your wheelchair. That's why it's so important for wheelchair users to find a vehicle that you not only like, but that's accessible too.
The good news is that there are many cars on the market today that are accessible to those in wheelchairs. Here are some of the best cars for wheelchair users that you might want to consider.
The Benefits Of Each Car Type For Wheelchair Users
If you've already started your new car search, you know that there are many choices out there. With all of the things wheelchair users have to take into consideration, there are definitely benefits to each car type on the market today. Here's a breakdown:
Minivans
These are a great all-around vehicle for wheelchair users since they have so much room. You can find them at a variety of price points, and they provide quick access and have high safety ratings. You can get a minivan with either a side or rear entry, too, which is a definite bonus for ease of use when out and about with your wheelchair. A minivan is one of the best cars for wheelchair transfers, too.
Full-size vans
Most full-size vans will come with a lift instead of a ramp. These systems can be a lot more expensive than other types of cars, but they have a lot of room, which some people need not only to accommodate their wheelchair but their family as well.
SUVs
This type of car is very popular since it is great for off-road driving and driving in inclement weather. An SUV can be more expensive than other options, but does tend to be much roomier than a minivan, with a lot of cargo space.
Cars
Cars are normally the most affordable option but offer the least amount of extra space. However, they're low to the ground, which is good for transferring. They're easy to handle, too, which makes them a great option for new drivers.
Trucks
Trucks are powerful and great for towing, but may not be the best option for wheelchair users since they're high off the ground. The wheelchair, once stored in the back, can also be exposed to the elements.
What is the best car for wheelchairs?
Let's take a look at some specific models of the best wheelchair-accessible vehicles on the market right now.
Ford C-Max
This car has plenty of room for both passengers and drivers. It features high, wide doors to give wheelchair users plenty of space to transfer and a lot of room in the back for mobility scooters or wheelchairs.
The C-Max can also be adapted for wheelchair users by adding seat lifts, wheelchair hoists, pedals, and hand controls. Plus, it's relatively affordable, which is always a bonus!
Jeep Grand Cherokee
If you like to have a little oomph in your engine, you can't go wrong with the Jeep Grand Cherokee. This small SUV can be fitted with power seats, tie-downs, running boards, and lifts for wheelchair users thanks to Chrysler's Automobility Program. Conversions under this program qualify the owner for a reimbursement for up to $1,000, which is a nice bonus.
Subaru Forester
This small SUV is one of the most popular cars on the market, for both wheelchair users and non-wheelchair users. But for those in a wheelchair in particular, this SUV offers a lot of safety and comfort. It comes standard with all-wheel drive and automatic transmission, and is one of the most dependable SUVs you can find year after year.
Every Subaru can undergo modifications from the factory to make it more accessible, such as foot or hand control and pedal extensions. The hatchback also makes it easy to store your wheelchair.
Hyundai Sonata
This is a simple but dependable car for wheelchair users. It's a midsize car that is reliable and comes with a great warranty. It's easy to access since it's low to the ground, and comes with features such as a smart system so you'll never have to ask for direction again.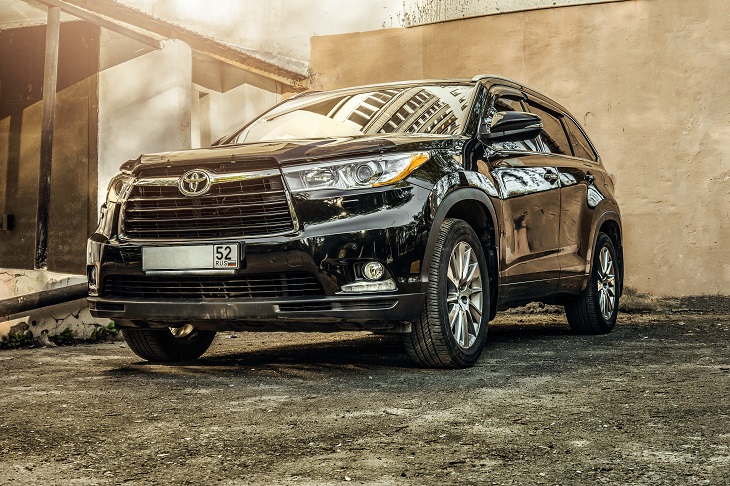 Honda Odyssey
If you're in the market for a minivan, the Odyssey is one of the most reliable you can find. It gets great fuel economy and is easy to handle. Even though it's a minivan, the floors are low for ease of entry and it can be modified easily for wheelchair users.
Kia Soul
If you're looking for a car that's a little quirky, then the boxy Kia Soul fits the bill. It looks compact from the outside but is actually quite roomy on the inside, with high ceilings and low floors. It also has wide doors for easy entry and exit. Plus, the low price makes it affordable for almost anyone.
If you're looking for a new car, this list should get you off to a good start to finding the best car for a wheelchair user!
Featured image by Marianne Bos on Unsplash