Are All Senior Drivers Eligible For A Disabled Parking Permit?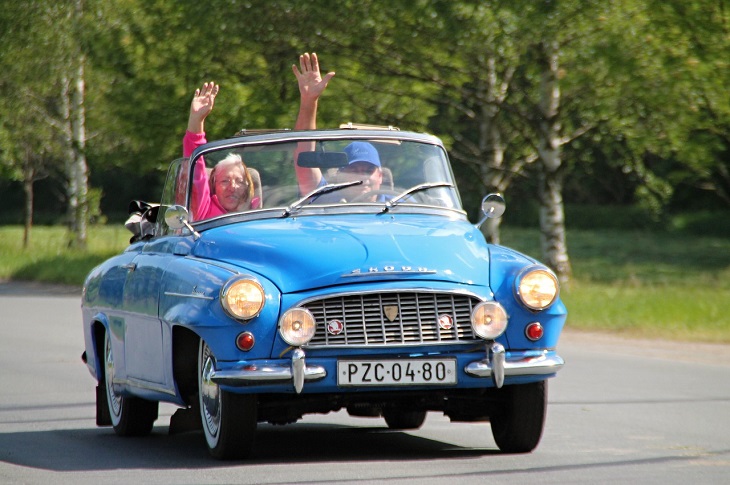 There is a school of thought out there that believes all senior drivers should indeed be eligible for a disabled parking permit, simply by dint of their age plus any accompanying disabilities or conditions that might go with that age. Truth is, though, there is no such thing as a senior disabled parking permit. You can't simply turn up at your local DMV office and demand a senior handicap parking permit, just because you've reached the magic age of 70 or 75! That said, as we all age, some of us are unfortunately more likely to succumb to one or other of the qualifying conditions for disabled parking permits. So in reality there are probably, per capita, more senior drivers who own such a permit than there are younger drivers.
If you want to know how to get a senior disabled parking permit, your first order of business is actually to disregard your age (remember, there is no specific senior handicap parking permit!). Look instead at how your health may impact your ability to park, and also your mobility in terms of getting in and out of the car and to and from a destination once parked. Let's take a look at some of the qualifying conditions for a disabled parking permit, in particular those that are likely to affect older citizens.
Perhaps the most obvious qualifying condition is loss of mobility. If, as you get older, you need to rely on assistance of some sort to walk – be it crutches, a walking stick, a Zimmer frame, or a wheelchair – chances are you will qualify for a disabled parking permit. Also on the subject of mobility, another problem that may affect senior citizens more than younger folk is how far you can walk without resting. If it's only a short distance (the actual distance varies from state to state), or if you need portable oxygen in order to walk, then again you would almost certainly qualify for a disabled parking permit. Designated parking spots are designed to be closer to the building or facility that the parking lot serves, making your journey from A to B shorter and hopefully easier. If you have a debilitating condition, it goes without saying that you must still be able to drive safely in order to pass and keep your driving license. Our eyesight, as we all know, tends to diminish as we age. If it gets bad enough for you to be declared legally blind, then you could still qualify for a disabled parking badge, which can be used by another driver when you are the passenger.
There's a lot of talk these days about the driving habits of senior citizens, senior citizens' driving laws, and queries like 'do senior citizens have to retake their driving test?'. There is no simple answer to this question. Driving license renewal requirements vary hugely from state to state. Some states require everyone to renew every four years; others every eight years. Senior citizens' driving laws in certain states demand that you have to renew in person from a certain age (the age varies) rather than by post, and a lot of states require a vision test at 65 or older. In California, you have to submit not only to a vision test at the age of 70, but also a written test. However, a few states have no different regulations for senior citizens! The best advice here is to check your own state's legal requirements with your local Department of Motor Vehicles.
The discussion about senior drivers on the road is a relevant one. By 2025, drivers aged 65 and older will represent 25% of the whole driving population. (By way of comparison, this figure was just 15% in 2001.) Technically, there are no such things as senior citizens' driving laws; the same laws apply to every qualified driver, regardless of age. However, the number of senior citizens who don't drive safely or who cause fatal accidents may surprise you.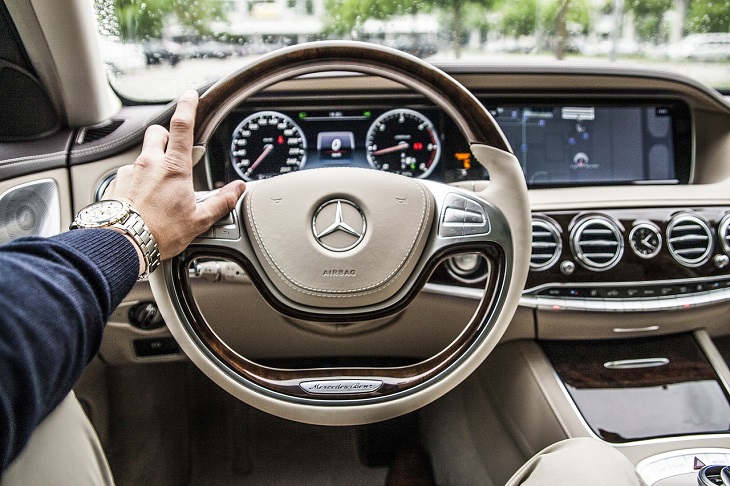 Unfortunately, these instances do happen. But accidents occur with drivers of all ages, and you may also be surprised to learn that research has shown younger drivers are statistically much more likely to cause a crash. There are several reasons for these stats. Firstly, a lot of senior drivers simply drive far less as they get older. They will go out in their cars less often and they will drive shorter distances. Younger people, on the other hand, generally jump in their cars at every available opportunity, with little reluctance to drive long distances. Another reason is that drivers have been found to change their driving habits as they get older, to compensate for or make allowances for any decline in their driving skills. For example, senior drivers simply may not go out in bad weather, or at night or during rush hour. Finally, some senior citizens stop driving altogether as they get older, out of fear for their own safety and/or that of other road users.
If you are a senior citizen and would like to find out if you would qualify for a senior disabled parking permit, the easiest way is to apply with us online. We offer a relaxed evaluation with one of our in-house qualified physicians. No need to stress about traveling to us; the assessment can be done via telemedicine without you leaving the house. If you are no longer able to drive yourself and you have a carer who drives you, they can apply on your behalf. If you have any further questions before you take the next step, you may well find the answers here. Once you're all set, just apply and we'll look after you from there!