Is My Disabled Parking Permit Still Valid If My Symptoms Change?
Disabilities or chronic illnesses that impair your mobility may make you eligible for a disabled parking permit in your state. And yes, that illness or disability can be short-term or long-term. It's not unheard of for symptoms to get better in certain conditions – so where does that leave you when it comes to a disabled parking permit? At Dr. Handicap, we've got the answers. Here's what you need to know if you're wondering, "Is my disabled parking permit still valid if my symptoms change?"
How to Get a Disabled Parking Permit
The process of obtaining a handicap parking permit varies from state to state. States offer both permanent and temporary disabled parking permits that allow you to park in designated handicap parking spots, allowing for much more convenient and accessible parking.
The first thing you need to do if you're interested in a disabled parking permit is to find out what forms are required in your state. In most states, the Department of Motor Vehicles oversees the program, so start there. Often you can download a copy of the application online, or you pick one up in person from your local DMV branch.
Permits are subject to varying expiration dates. The process to renew them differs from place to place and depends on the type of permit you have. Make sure to inquire about the rules surrounding the renewal of your permit so you understand and are prepared.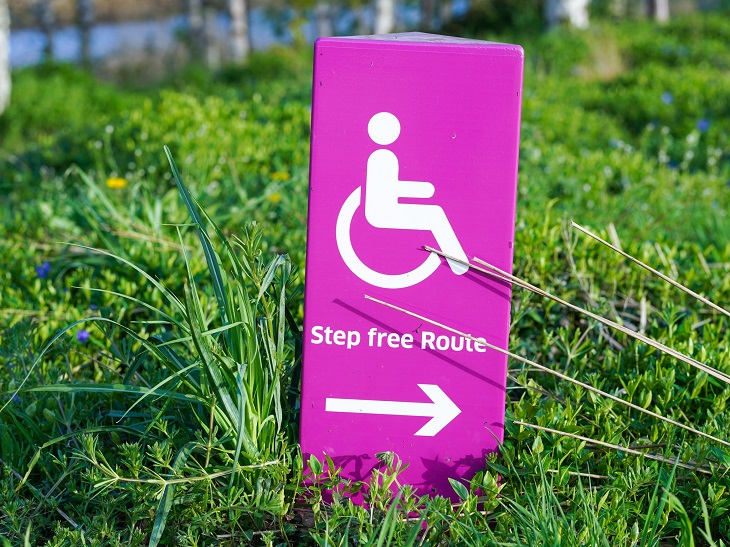 Am I Eligible for a Disabled Parking Permit?
The regulations of eligibility vary from state to state and where you can park with your permit varies from city to city. Still, there are a wide variety of conditions that can qualify you for a disabled parking permit. These include:
Vision issues
Lung disease
Heart disease
Use of portable oxygen
The inability to walk more than 200 feet without stopping
Loss of mobility that requires the use of an assistive device such as a wheelchair, cane, walker, or scooter
If you have a health condition that isn't considered permanent, then your treating health care professional may suggest a temporary parking permit. These permits are valid for a period of six months or less and are often given for conditions related to pregnancy or major surgery that limit your mobility.
You must talk to a health care provider and have them sign your disabled parking permit application in order for it to be valid. Dr. Handicap can help you with your paperwork, or you can see a physician, osteopath, optometrist, registered nurse, or podiatrist in most states. You definitely need to check to see what rules and regulations are in place in your state as to what type of medical professional needs to certify your illness or disability.
How to Use Your Disabled Parking Permit
When you get your disabled parking permit, you can use it to park in designated disabled parking spaces marked with the well-known universal access symbol. Check with your city or town to find out what other special parking privileges may be afforded to you, such as parking in metered spots for free. Those vary from place to place, so never assume you know the special rules governing where you can park with your disabled parking permit – always be sure to check.
It's also important to note that you must be in the vehicle in order to use the permit. You may not loan it to anyone, and if you are found doing so, you may have your permit taken away.
Is my Handicap Placard Still Valid if my Symptoms Change?
If you have a disabled parking permit, you might be wondering, "Can I still use my disabled parking permit if my symptoms change?" First and foremost, even those who suffer from chronic illnesses have good days where they may not feel as if they need to use the disabled permit to park. That's no reason to give up your parking pass altogether. It's not a bad idea to hold on to your permit until it expires for use when you do need it. At that point, you can talk with your health care provider about whether or not it is still a necessary option for you.
If you were given a temporary parking permit, it was assumed that you probably wouldn't need it in the long term. If your symptoms improve, then you may not be eligible to renew it when the time comes. Of course, if your symptoms worsen, you may want to discuss a long-term disabled parking permit to better suit your needs.
Featured image by Lance Grandahl on Unsplash