How to Get A Disabled Parking Permit in 2019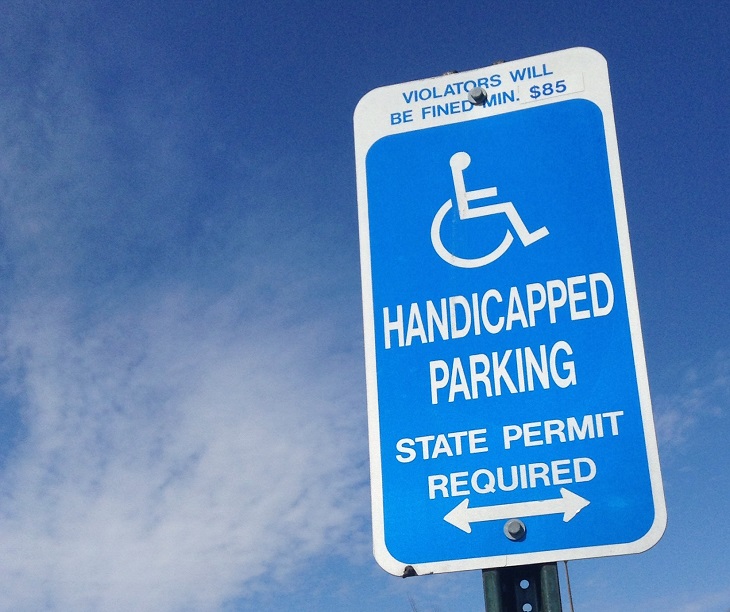 As we head toward 2019, you're probably beginning to make your New Year's resolutions. A great resolution is to take better care of yourself and your health. One way to do that is by applying for a disabled parking permit. A handicap placard can help make getting around easier, so that you have the energy you need to get through your day. Here's a look at how to get a disabled parking permit in 2019.
Check to see if you have a qualifying condition
There are many medical conditions that will qualify you for a handicap parking permit. One of the most common qualifiers is your mobility. People can experience a limited or complete loss of mobility for a number of reasons, including arthritis, obesity, asthma, or serious injury. These conditions qualify if you're unable to walk a short distance without stopping to rest or if you need assistance walking (like with a wheelchair or cane). States vary in what they determine as a short distance – in some states, if you're unable to walk more than 50 feet, you'll qualify, whereas other states the distance can be as much as 200 feet. Your doctor can help evaluate your mobility to see if you meet the requirements.
Other qualifying conditions include limited or no use of one or both of your arms, use of a prosthesis for any limb, and vision problems. There are many other medical issues that can help you qualify, such as cardiac conditions and lung or pulmonary disorders.
If you want to see if your condition will help qualify you for a disabled parking permit, consult with your doctor. They can assess whether a permit would be beneficial to you, in addition to determining if you'd need a temporary permit or a permanent one.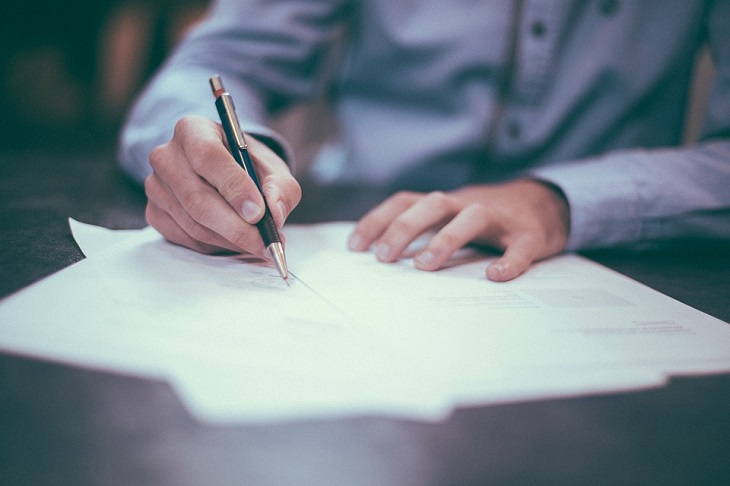 Fill out an application
To get started, you'll need to fill out an Application for a Disabled Person Placard or Plates from your local Department of Motor Vehicles (DMV). You can find this form online, or you can head to your nearest DMV to pick one up in person. The application contains a section called the Doctor's Certification, which is the portion you'll have your doctor fill out. It can be completed by a licensed physician, surgeon, physician assistant, nurse practitioner, or certified nurse. It's totally okay if you don't have a trusted medical professional in your life. You can simply head to Dr. Handicap, where you can be connected with a licensed doctor in your state who can help you. They'll take down your medical history and ask you some questions regarding your health to help figure out if a handicap placard is right for you. They'll then assist you in completing the rest of the application.
Once you've finished filling out the application, you can mail it into your DMV or drop it off in person at your local DMV office. For permanent placards, you won't have to pay anything. A temporary placard will cost you about $6. For people interested in disabled license plates, they're free of charge (although you do have to pay some vehicle registration fees). You'll get your handicap parking permit in the mail several weeks after submitting your application.
What rules do I need to follow in 2019?
To make sure you're using your handicap placard correctly in the new year, do your research to ensure that you're following all of the appropriate rules and regulations. Remember to always display your placard on your rearview mirror after you've parked your car – you'll need to remove it whenever the vehicle is moving. Here's a quick breakdown of where you can park with your new disabled parking permit.
You're permitted to park:
In parking places with the designated wheelchair symbol
Next to blue curbs
Next to green curbs (even if there's a posted time limit)
In metered parking places (typically at no cost to you)
In areas that are specifically for residents or merchants (without needing a permit)
You're never allowed to park:
In spaces with cross-hatches next to wheelchair-accessible parking places
Next to red, yellow, or white curbs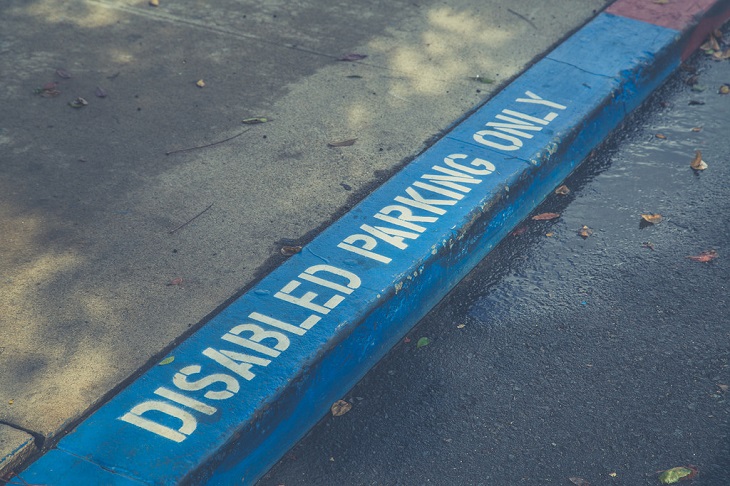 One of the most important rules to remember is that you can't lend out your handicap placard to anyone else. The placard is only to be used when it is in your possession. So, don't let friends and family borrow your permit – even if it's just to run a quick errand! If you aren't following regulations, the DMV can cancel or revoke your placard at any time. Violations can also end up with you getting fined or charged with civil penalties.
2019 is a great time to get your handicap placard. Because of disability laws, many states are becoming even more in tune with the needs of disabled drivers. That means that businesses and retail locations are offering more handicap-accessible parking places, which can make it easier for disabled individuals to get around. If you notice a lack of disabled parking places in your town, let your local representatives know. Establishments can work with local or state governments to provide consumers with more accessibility, leading to cities that are overall more handicap-friendly.
Don't wait around wondering how to get a disabled parking permit in 2019. Follow these steps to make the new year an easier one for you!