A Guide To Disabled Parking In Washington
The State of Washington lies in the Pacific Northwest. It is the thirteenth most populous state in the nation, and almost two-thirds of its 7.4 million inhabitants live in and around the iconic metropolis of Seattle. Washington also has several other notable cities, such as Spokane and Tacoma. Washington has many areas of natural beauty that can be enjoyed; a large chunk of its land mass is covered by deep, dense temperate rainforests, as well as extensive areas of mountains and farmland.
Disabled parking in Washington is widespread. All urban areas in the state are well serviced, and the notable areas of natural beauty all have disabled spaces too. If you are a disabled resident of the Evergreen State and you have not yet got a disabled parking permit in Washington, the process is easy and quick. This article will tell you everything you need to know about how to get a disabled parking permit in Washington.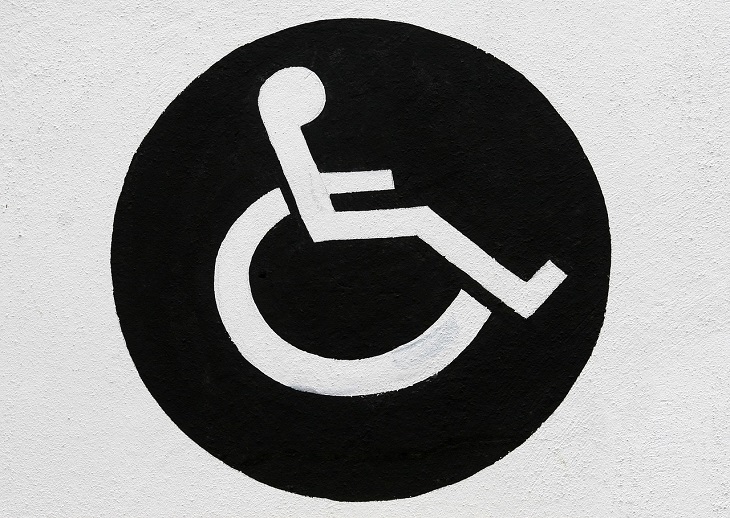 What Are The Qualifying Conditions For Disabled Parking In Washington?
A person will qualify for disabled parking in Washington if:
They cannot walk 200 feet without having to stop to rest.
They are disabled to the extent that they cannot walk without the use of an assistive device such as a brace, cane, another person, prosthetic device, wheelchair, or another assistive device.
They use a portable oxygen tank.
Their ability to walk is limited due to an arthritic, neurological, or orthopedic condition.
They are restricted by lung disease to such an extent that forced expiratory respiratory volume when measured by spirometry is less than 1 liter/second or the arterial oxygen tension is less than 60 mm/hg on room air at rest.
They have cardiovascular disease or cardiac condition to the extent that their functional limitations are classified as Class III or IV by the American Heart Association.
They have a disability resulting from an acute sensitivity to automobile emissions which limits or impairs their ability to walk.
They are legally blind.
They have an acute sensitivity to light associated with a form of porphyria that can result in burning, blistering, swelling, and scarring of the skin and that would benefit from a decrease in exposure to light.
What Types Of Permits Are Available For Disabled Parking In Washington?
There are multiple types of disabled parking permit in Washington. A permanent placard is available for people with a permanent disability. A temporary placard is available for people whose disability is temporary. An organizational placard is available for organizations that transport disabled people. Disabled plates are available for permanently disabled drivers, and Disabled Veterans plates are also available.
How To Get A Disabled Parking Permit In Washington
To get a disabled parking permit in Washington, the first step is to go online and have a consultation with a medical professional at Dr. Handicap. This medical professional will have to fill in a section of a disabled parking in Washington application form. This form should then be completed by the applicant and submitted, along with a separate, signed authorization from the examining medical professional, to any vehicle licensing office in Washington, or mailed to:
Special Plate Unit
Department of Licensing
PO Box 9043
Olympia
WA 98507
What Medical Professionals Can Validate An Application For Disabled Parking In Washington?
The only types of medical professional that are qualified to sign a person's application for a disabled parking permit in Washington are a doctor, physician, or licensed registered nurse practitioner.
Do You Need To Renew Your Washington Disabled Parking Permit?
A permanent disabled parking permit in Washington must be renewed every five years. The permit holder will be sent notification 45 days before the expiry date. A new application form, along with a new medical professional's recommendation, will need to be submitted to the above address. A permanent license plate will need to be renewed every year.
A temporary placard will expire after one year and, if it is still necessary, a new temporary permit must be applied for.
How Do You Use Your Washington Handicap Parking Permit?
A Washington handicap parking permit needs to be clearly displayed when the vehicle is parked and stowed away safely when the vehicle is moving. A permit holder is entitled to park in any disabled space in the state as well as in any metered, time-restricted space for any length of time and for free.
Can An Out-Of-State Permit Be Used For Disabled Parking In Washington?
Permits from all other states may be used in Washington. Out-of-state permit holders are entitled to avail of all of the same privileges for disabled parking in Washington as local permit holders.
So that's all you need to know about getting a disabled parking permit in Washington! Availing of the state's excellent disabled parking system will make your life much easier, so go to Dr. Handicap and get the ball rolling on your Washington disabled parking permit application today.