Disabled Parking In Delaware: Everything You Need To Know
Delaware is a tiny mid-Atlantic state sandwiched between Maryland, New Jersey, and Pennsylvania. One of the smallest but most densely populated states in America, it is situated in the center of the northeastern region containing many large cities, including Washington D.C., Philadelphia, New York, and Baltimore.
Delaware's capital is the cozy little city of Dover. However, its biggest city is Wilmington in the very north of the state, just south of Philadelphia.
Delaware has a long coastline facing out onto the Atlantic Ocean, with plenty of beach towns and tons of natural beauty. Due to its great beaches, friendly little towns and cities, and proximity to the northeast's megacities, Delaware is a popular destination to live and to visit.
Delaware's disabled parking program is thorough and caters well to disabled drivers in the state. Its cities have plenty of disabled parking spaces, as do the beach towns that dot its coastline.
Here is everything you need to know about disabled parking in Delaware.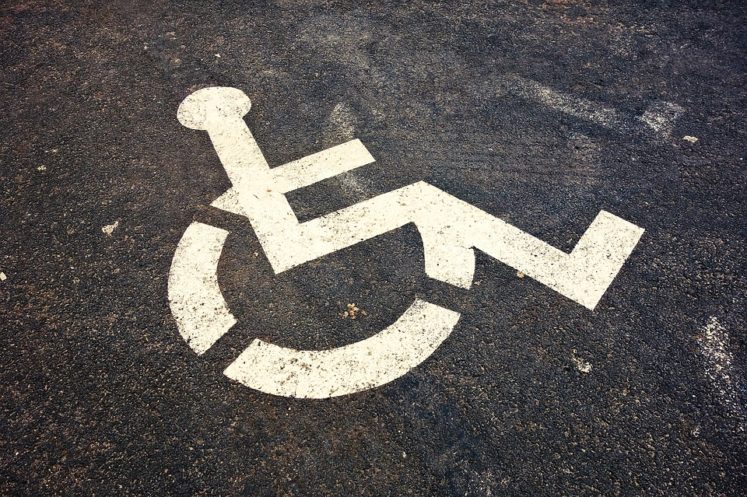 Can Out of State Placards Be Used in Delaware?
Due to its close proximity to some of the most highly-populated cities and states in the nation, Delaware gets a lot of visitors from out of state. So, an important question is: can out-of-state disabled parking permits be used in Delaware?
The answer is yes, they absolutely can. Any placard or plate from another state will be recognized as valid by Delaware authorities. Out-of-state disabled drivers can enjoy all of the same disabled parking rights as Delaware residents.
What Types of Disabled Parking Permit Are Available in Delaware?
Delaware offers its residents four types of disabled parking permit: permanent disabled placards, temporary disabled placards, permanent disabled license plates, and permanent Disabled Veterans plates.
All these different types of disabled placards and plates entitle a person to park in any parking space in the state that is designated as a handicap parking space.
Which Disabilities Qualify a Person To Use Disabled Parking in Delaware?
A person qualifies for disabled parking in Delaware if they have one or more of the following disabilities:
An inability to walk 200 ft without stopping for rest;
An inability to walk without the assistance of a brace, cane, prosthetic device, wheelchair, other person, crutch or other assistive device;
Lung disease to the extent that forced respiratory volume for one second when measured by spirometry is less than one liter or arterial oxygen tension is less than sixty mm/hg. at rest;
Any condition that necessitates the use of a portable oxygen tank;
A heart condition classified as Class III or IV by the American Heart Association;
A limited ability to walk due to an arthritic, neurological, or orthopedic condition.
Also, if a person is 85 years old or above, they qualify to use disabled parking in Delaware. A person applying for age-related disabled parking need not get doctor's certification. Proof of age will suffice in these circumstances.
Who Can Verify a Disability in Delaware?
In Delaware, medical certification can only be given by a registered physician. The physician will need to examine the applicant and then fill in the relevant sections on the application form.
How To Apply For Disabled Parking in Delaware
Delaware disabled parking permits can be applied for either in-person or by mail. An application form must be downloaded and filled in by the applicant and certifying physician and then submitted in person to a local Delaware DMV office, or by mail to:
State of Delaware
Division of Motor Vehicles
P.O. Box 698
Dover, DE 19903
Attn: Correspondence
Temporary and permanent disabled parking placards are free. Plates cost the standard vehicle registration fee.
Disabled Veterans must download a Disabled Veterans parking application form and submit it, along with a one-off payment of $10 and eligibility certificate from a Regional Veterans Administration Office, in person to a local Delaware DMV office.
How To Renew Disabled Placards or Plates in Delaware
Temporary disabled placards are valid for up to 90 days only. Permanent placards are valid for three years. Once a placard is out of date it will need to be renewed.
A temporary placard needs to be re-applied for, including getting a physician's certification. A permanent placard can be renewed either by post or online.
Plates are renewed when the vehicle's registration is renewed.
How To Replace Stolen, Damaged, or Lost Disabled Placards or Plates in Delaware
To replace a permit for disabled parking in Delaware, a person must apply online for a replacement. There may be a small charge for the replacement, depending on circumstances.