A Comprehensive Guide To Disabled Parking In Hawaii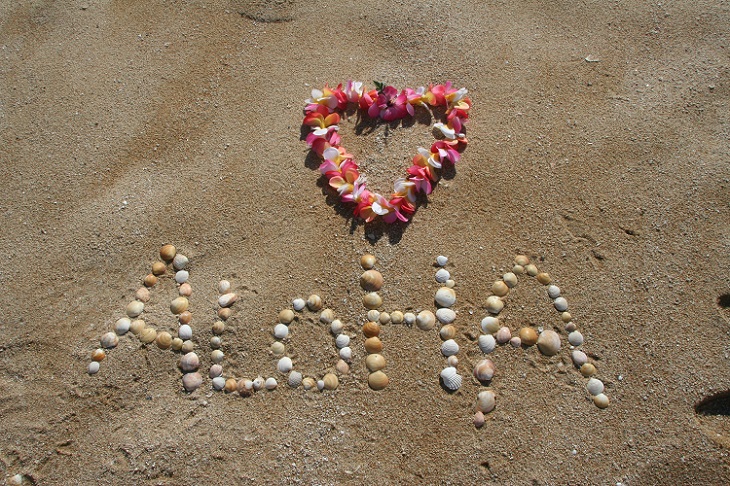 Despite Hawaii's distance from the U.S. mainland, its disabled parking program is very similar to what you would find in most other U.S. states. The Aloha State caters well to disabled drivers, both permanent residents and visitors. Here is a comprehensive guide to disabled parking in Hawaii.
Types of Disabled Parking Placard in Hawaii
The state of Hawaii offers long-term disability placards for people with disabilities that are expected to last at least six years. It offers temporary disability placards to people whose disability is expected to last only six months. Hawaii also offers disabled license plates to people who have a long-term disability and a vehicle registered in their name. Long-term and temporary placards can be used in whatever vehicle their owner is traveling in at a given time.
Out-of-State Disabled Drivers
Disabled drivers who are visiting Hawaii from another state can use their out-of-state disabled parking placard in Hawaii and avail of all of the same rights as a Hawaii disabled parking permit holder.
Disabled Parking Permit Holders' Rights in Hawaii
Holders of an Hawaii disabled placard or plate, and holders of out of state placards or plates can park in any designated handicap parking space in the state for as long as they need.
Qualifying Medical Conditions in Hawaii
To qualify for disabled parking in Hawaii, a person must have a disability that impairs their ability to walk and one or more of the following medical conditions:
Cannot walk 200 feet without having to stop and rest due to an arthritic, neurological, orthopedic, oncological, renal, or vascular condition
A respiratory condition such that their forced expiratory volume for one second, when measured by spirometry, is less than one liter, or their arterial oxygen tension is less than sixty mm/hg on room air at rest
A heart condition designated as Class III or Class IV by the American Heart Association
Cannot walk without the aid of a brace, crutch, walker, artificial lower limbs, cane, another person, or wheelchair
A condition that requires the use of a portable oxygen tank.
In Hawaii, the following people do not qualify for disabled parking unless they also have one or more of the qualifying conditions listed in the previous paragraph:
People who have a visual impairment
People who have a mental illness
People who are old or infants
People who are deaf
People who have an upper limb amputation
People who are pregnant
People who have a behavioral, learning, intellectual, or developmental disability.
Registered Medical Professionals in Hawaii
The only medical professionals that can complete an applicant's official disabled parking permit application form in Hawaii are a licensed practicing physician, or an advanced practice registered nurse.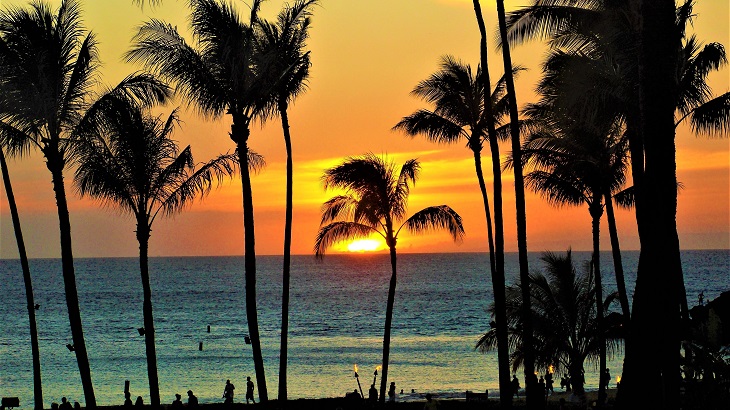 Disabled Parking Application Process in Hawaii
To apply for disabled parking in Hawaii, a person must first download a copy of the Person With a Disability Parking Permit application form. The applicant will need to fill in the relevant sections of the form and then have either a Hawaii licensed physician or an advanced practice registered nurse fill in their appropriate sections. Once the application form has been completed it will need to be submitted to the Hawaii Department of Motor Vehicles (HDMV). This must be done in-person at a county HDMV office or a city satellite office. An application must provide a form of identification. This can be either a driver's license, state-issued I.D. card, tax clearance certificate, or military I.D. Any necessary payment must also be submitted along with the application. Temporary and replacement placard cost $12 each; first-time and renewal placards are free; disability license plates cost $6.25 in Maui County and $5.50 in all other counties (plus any applicable registration fees).
Renewing a Disabled Parking Permit in Hawaii
A temporary disabled parking placard in Hawaii expires after six months. Temporary placards cannot be renewed. If a person still needs to use a temporary placard after six months, they will need to apply for a new placard. Permanent disabled placards are valid for six years. When a permanent placard needs to be renewed, a Person with a Disability Parking Permit Application Long Term Placard (Blue) Renewal form will need to be filled in by both the applicant and a Hawaii licensed physician or an advanced practice registered nurse. The renewal application form, plus a copy of the applicant's I.D., must then be submitted by mail to:
Disability and Communications Access Board
P.O. Box 3377
Honolulu, HI 96801
Disabled parking license plates are valid for six years. When a person renews their permanent placard, their license plate will also automatically be renewed.
Replacing a Lost, Stolen, or Damaged Disabled Parking Placard in Hawaii
To replace a placard or plate, a new application form must be submitted. If the disabled parking placard has not reached its expiration date, a medical professional is not required to fill in the form. This form must be submitted in-person to a county HDMV office or a city satellite office.