Can I Borrow A Disabled Parking Permit?
A disabled parking permit is a fantastic tool for people with a wide range of disabilities. More than a tool, they are often downright necessary for those with disabilities to live their lives to the fullest. Being disabled greatly impacts a person's ability to move around freely. Without the help of a handicap parking permit, many disabled people would not have the freedom to move around their city and get to the places they need to go. However, there are very strict rules surrounding the use of disabled parking permits, and most of the rules are consistent state to state. One of the most prominent concerns is the borrowing or lending of a disabled parking permit.
Each state's Department of Motor Vehicles decides on the respective laws for that particular state. While the minutiae differ wildly from one to the other, all states are consistent when it comes to the borrowing of disabled parking permits. It's absolutely not allowed. Using a borrowed permit can come with significant punishments depending on the state you've offended in, including fines and possible retraction of your disabled parking permit. Disabled drivers are issued a placard or plate specifically to themselves, and cannot lend or gift it to another person, even if those people are in the same family or have the same disability. For disabled people who can't drive themselves, the placard or plate is issued to their designated driver, and the same rules apply. The disabled person has to be present in the vehicle whenever the disabled parking permit is put to use. This rule is unchanging in the states across the U.S.
It's worth remembering that a disabled permit comes in two forms: the more common placard and the customized number plate. The placard can be transferred from car-to-car, as it's allotted to a person, not a vehicle. This means that disabled people can take their placards with them if they're traveling in a friend or family member's car, and avail of handicapped parking spaces wherever they're going. They can also use the placards across any state in the U.S., and most foreign countries abroad. Plates are obviously fixed to the vehicle, so they're designed to last a long time on a specific mode of transport. People often opt for these for a regular vehicle, as it saves having to constantly remember to bring or switch out the tag depending on the driver or passenger.
However, the misuse of permits is a widespread problem all over the country. In some crowded towns and cities, this abuse means that genuinely disabled drivers are having trouble finding spaces, as they're often taken up by able-bodied people using disabled parking placards. This shows blatant disregard for the law and for the genuinely handicapped people who find themselves short of a parking space. In response to the rise of incidents of placard abuse, many states are making it their mission to crack down on these rulebreakers. Stiffer penalties have been imposed across the country, and many states are taking a closer look at the procedural side of handicap parking permits.
In addition, three states (Massachusetts, New Mexico, and South Carolina) have taken the unusual step of requiring placard owners to display a photo on their permit. This simple addition to the registration and allocation process is a seemingly foolproof way of cracking down on permit abuse. However, when similar legislation was put forward in the states of Tennessee and Pennsylvania, it failed to pass. It seems the states are still divided on the best way to enforce the law, without demanding too much strain on an individual's privacy.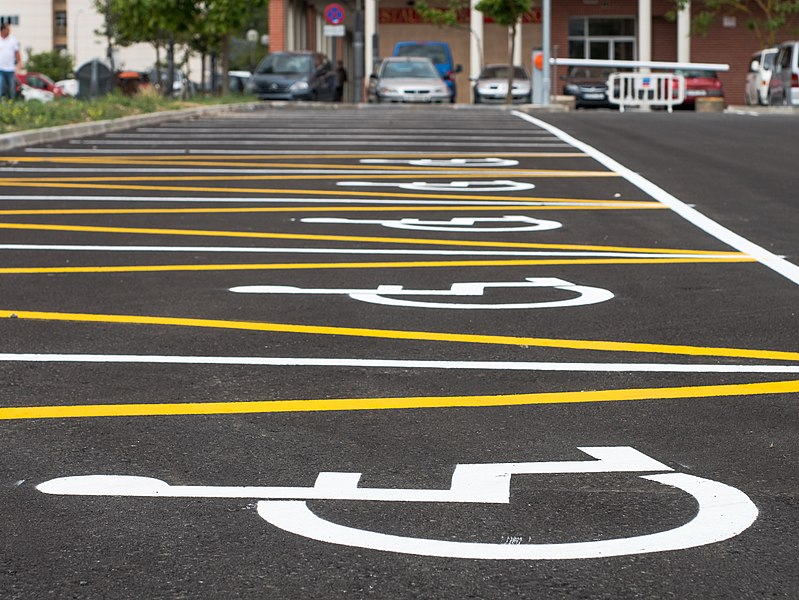 There are many ways people may abuse the system, and examples abound in almost every state. A fraudster could forge a doctor's signature or even injury, and acquire a "legitimate" disabled parking permit that way. Family or friends of a disabled person can avail of an existing permit and use it to go about their own business. They most likely think that doing it once or twice won't hurt anyone, but all these minor offences add up and affect the lives of genuinely handicapped people. Another form of abuse is continually using the permit of a relative who has passed away. The problem with policing these issues is that it's labor-intensive; local law enforcement would have to expand a great amount of resources to crack down on an issue many view as minor.
All in all, it's best to do your part and stick to the law. Don't lend your disabled parking permit to anyone, and make sure no one is "borrowing" your placard when you're not around. If you're a family member of a placard-carrying disabled person, resist the temptation to sneak an illegal park, even if it's only for a matter of minutes. It could make all the difference to a disabled person looking to legitimately avail of their much-needed rights.