Best Van For Disability Modifications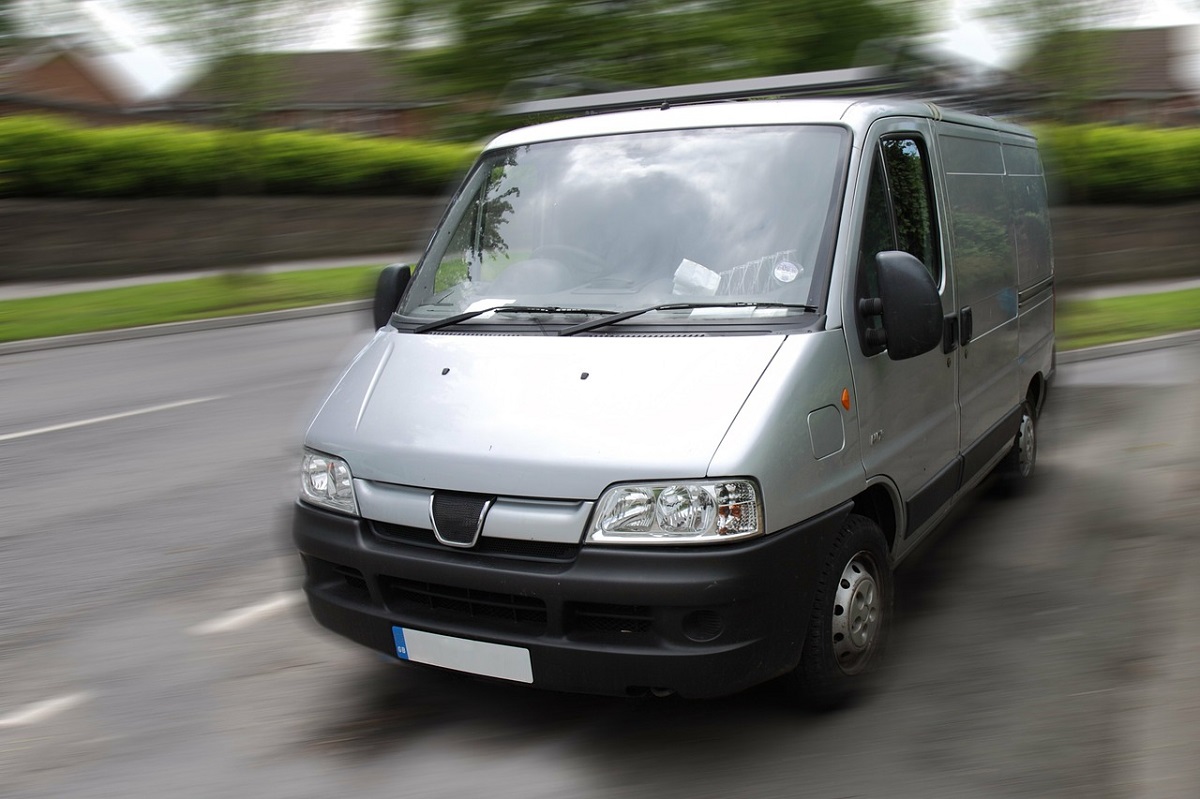 If you're a disabled driver or a driver for a passenger with a disability, you know how crucial it can be to find a safe and comfortable vehicle that can also help with mobility. A van (whether it's to get you around during your day-to-day life or to take on vacation) needs to be manageable to get in and out of, as well as having the capacity to easily stow a wheelchair or other assistive devices.
If you're wondering, "What is the best van for disability modifications?", keep reading for everything you need to know about selecting the perfect vehicle for you.
What is the best handicap van?
For daily use, there are two types of handicap vans that will probably work out the best for you.
Side-entry vans work well for drivers or passengers who use a wheelchair, and can be easily modified with adaptations to help make mobility easier. A side-entry wheelchair ramp makes exit and entry simple and can help accommodate wheelchairs because of the extra width that's provided. Side-entry vans also typically have seats that can be removed for easy access.
Rear-entry vans work better for passengers using a wheelchair and are well-suited for more minimal vehicle modifications. The middle seats are generally unmodified, so they're great for fitting other passengers (perfect if you have only one disabled passenger in your family). These types of vans are also usually cheaper than the side-entry models.
Wheelchair-friendly vans can vary greatly in price, anywhere from $20,000 to $100,000, depending on what vehicle modifications or customizations are made.
What are the best wheelchair vans of 2020?
There are several vans that can be modified for disabled drivers and passengers, but there are a few brands that stand above the rest in terms of quality and bang for your buck.
1. BraunAbility Wheelchair Vans
Dodge Grand Caravan (available in side- and rear-entry, starting at $43,000)
Honda Odyssey (available in side-entry, starting at $67,000)
Ford Explorer (available in side-entry, starting at $71,000)
BraunAbility is a favorite brand for many people because it's fairly priced and available nationwide. Each of these vans comes with a three-year/36,000-mile limited warranty and can be modified for wheelchair access.
The BraunAbility website also allows you to take a free quiz to determine which of these models best fits your needs. Using the site, you can "build your van" and include all of the modifications you'd like to have in your ideal vehicle. BraunAbility also offers some certified pre-owned wheelchair vans, which can be helpful if you're trying to reduce the price of your vehicle.
2. VMI (Vantage Mobility International) Wheelchair Vans
Chrysler Pacifica (starting at $65,000)
Toyota Sienna (starting at $58,000)
Honda Pilot (starting at $56,000)
All of the brands offered by VMI come in both rear or side-entry options and are equipped with advanced features such as power ramps, park assist, voice command, blind spot mirrors, and rearview cameras. Similar to BraunAbility, they also come with a three-year/36,000-mile limited warranty. VMI's website also features tools to help you figure out which van model would work the best for you.
3. Rollx Wheelchair Vans
Ford Transit (starting at $67,000)
Dodge Ram ProMaster (starting at $69,000)
GMC Savana (starting at $99,000)
A lot of disabled drivers prefer the Rollx brand because they sell both new and used wheelchair vans (which often means they have the most affordable options). They also provide an even more impressive warranty with a seven-year/100,000-mile standard. Some features on the vans vary but can include rear backup cameras, power eight-way driver's seats, and brake assist. Rollx also supplies more convenience, since they deliver the van to your home and can come straight to you for any future repairs.
What are the best disability modifications for campervans?
When it comes to campervans or motorhomes, there are lots of modifications you can make in order to travel around in comfort. These can include:
An electric ramp or lift for wheelchair drivers or passengers
Lowered counters or cabinets that are more accessible for wheelchair users
Shower adaptations (including a seat in the shower, grab bars, and a flexible showerhead)
Steering wheel hand controls (for people with loss of limbs, paralysis, or arthritis)
Special seating (such as chairs that sit higher, have more back support, or swivel seats)
Side-entry doors
There are plenty of other modifications that can also be made depending on what your special needs are.
What is the best RV model for disabled drivers?
At this time, Winnebago currently makes RVs that are one of the most popular models with disabled drivers and passengers. They have three wheelchair-friendly motorhomes that were recently released: the Intent 30R AE, the Adventurer 30T AE, and the Forza 34T AE.
These models all come with:
Platform wheelchair lift (with an 800-pound lifting capacity)
Powered roll-up lift door for wheelchair entry and exit
Expanded hallway and bathroom areas
Large roll-in shower with assist bar, folding bench seat, extended lever faucet controls, and adjustable shower head
Raised toilet with assist bars
Electric adjustable queen bed
Lower installation of the systems monitor panel
You can also order an optional six-way power transfer seat, and each model can be further customized depending on what you require.
Your disability should not prevent you from traveling or from getting around easily and safely. Check out some of these wheelchair vans or RVs today so you can get the model that works best for you. Just don't forget to bring along your disabled parking permit in your new van!
Featured image by PublicDomainPictures on Pixabay