7 Best Car Models For Disabled Drivers
If you're a disabled driver, your life can be made much easier by getting a handicap parking permit. You have better access to the businesses and retail locations you frequent, and it's generally a little easier for you to get around and accomplish what you need to. You can qualify for a disabled parking permit by completing an application from the Department of Motor Vehicles (DMV) in your state and by getting medical clearance from a health care professional (such as a licensed physician, surgeon, chiropractor, optometrist, physician assistant, nurse practitioner, or certified nurse) who can verify that your disability warrants the use of a handicap parking placard.
There are a number of medical conditions that will qualify you for a disabled parking permit. These include but are not limited to:
Lack of mobility (due to a number of different conditions)
Respiratory conditions (such as asthma, COPD, lung cancer, etc.)
Serious injury
Unable to walk without assistance (of a wheelchair, cane, walker)
Limited or no use of any limb
Use of a prosthesis
Cardiac conditions (such as stroke, heart attack, high blood pressure, etc.)
Vision problems
Allergy or sensitivity to the sun
A medical professional can help evaluate your disability to see if you qualify, or you can speak with a DMV employee for more information.
Once you have your disabled parking permit in hand, you'll be one step closer to more access when you're out in the world. But there's one more thing you can do to simplify your life even more: purchase a vehicle that's perfect for disabled drivers! Here's a list of some of the best options.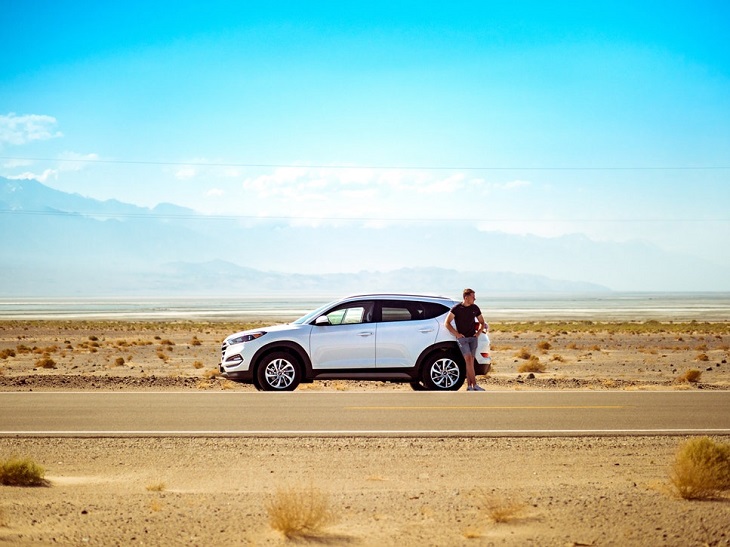 Hyundai Sonata
If you're in the market for a mid-sized car, the Sonata is a great pick. Its low-ride height makes it accessible for people with mobility issues, and the seats are supportive and comfortable, so it's easy to find a comfortable position for people with chronic pain or joint issues. Plus, with a high-tech smart system, you can ask for directions or call for assistance without having to look at your phone. Another Hyundai option, the Elantra, also offers heated seats for achy muscles and lots of leg room to stretch out stiff legs.
Toyota Scion
The Scion models, comparable to the Yaris and Corolla, are smaller vehicles that still offer a lot of space for the driver and passenger. They can also be outfitted with wheelchair or scooter lifts for folks with mobility problems, as well as power and manual swivel seats (which make it easier for the driver or passenger to get out of the car). Models can also be equipped with hand controls for easier steering options.
Subaru Forester
This compact SUV is perfect if your disability requires you to use a wheelchair or a walker. The liftback trunk makes it easy to stow and then remove these types of assistive devices. Compact SUVs are ideal for people who want a roomy vehicle but don't want something that's too high to get into. Additionally, Subaru models can be modified from the factory with helpful accessibility features that can help disabled drivers, such as hand and foot controls and pedal extensions.
Jeep Renegade
For a more rugged option, the Jeep Renegade has lots of features that are helpful for people with disabilities, including a heated steering wheel for achy or stiff hands and adjustable lumbar support for people with chronic back pain or arthritis. They also come equipped with a backup camera, which can be essential for disabled drivers who find it difficult to move their necks. The Jeep Grand Cherokee is also a good choice since it can be modified with accessories such as lifts, running boards, power seats, or tie-downs for wheelchairs. The best part? Jeep often offers reimbursement up to $1,000 for these conversions for disabled drivers.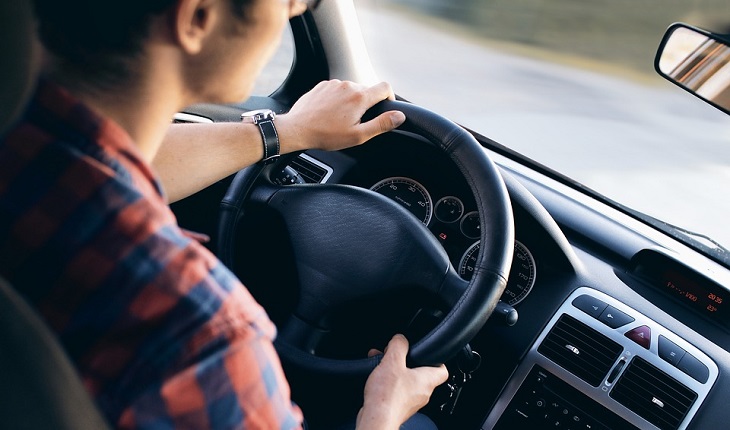 Kia Soul
The Kia Soul is a practical yet sporty option. Because it has a high height, there's plenty of space to stretch out and sit comfortably. There are also low floors and big doors, so it's easy for disabled people to get in and out of the car without problems. Kias are also generally a cheaper option for drivers that are on a budget – you'll have more space without having to shell out a ton of extra cash.
Honda Odyssey
Minivans offer everything disabled drivers could need, like more room and low floors for a comfortable ride. They also provide the huge benefit of big sliding doors that make getting in and out of the van less challenging. Honda can also help you outfit the Odyssey with the BraunAbility Side-Entry Infloor, which is a ramp that helps wheelchair users get in and out of the vehicle. It's also conveniently stowed out of sight when it's not being used. There's even an option called "Step and Roll" front seats, which let a wheelchair replace the driver or front passenger seat for the ultimate accessibility.
Volkswagen Golf
A compact hatchback, this model provides comfy heated seats, as well as temperature controls so you can aim the air or heat anywhere your body really needs it. The hatchback makes it simple to load and unload wheelchairs or other assistive devices too. Another great aspect is that the Golf model can come with a variety of features to make driving a lot easier, including adaptive cruise control, blind spot monitors, park assist, and rear traffic assist. All of these elements work together to make driving a simpler, safer experience.
If you're in the market for a new car, think about what features are most important to you, especially ones that would help make driving or riding in the car more comfortable for you. Check out some of the models listed above to see if any of these would be the right fit. And don't forget to ask the dealership what kinds of modifications can be added to the vehicles for more accessibility – you just might be able to create the perfect car for you!