Disabled Parking Permit Holders: What To Do If Your Car Gets Towed
For many people with disabilities, obtaining and utilizing a disabled parking permit makes life a whole lot easier. Of course, when you're navigating the world in a car with a disabled parking permit, there are a lot of things you need to know (like "can a car with a disabled parking permit get towed?"). Read on for the rundown on how to obtain a disabled parking permit and what to do if you run into snags while using it.
How to Get a Disabled Parking Permit
Each state has its own criteria and forms to fill out in order to get a disabled parking permit. You should check with your local government agency, the Department of Motor Vehicles (DMV) in many states, to find out the specific process.
To qualify for a disabled parking permit in most states, you must meet one or more of these eligibility criteria:
Have a condition that limits your ability to use your legs or walk unassisted
Have low vision or partial vision
Have the need to use a mobility device such as a wheelchair or cane
Have lung disease
Have heart disease
Have severe arthritis
Have complications related to pregnancy
Suffered the loss of one or both hands or legs or have limited use of these extremities
Other conditions can apply, so work with your doctor to figure out if you are eligible. They will need to assist you in completing the forms you will take to your local government agency to obtain a permit. The permit can be a temporary one if you have a condition that may only impact your ability for a short time, such as recovery from surgery or pregnancy, or you can get a disabled parking permit that won't expire if your disability is permanent.
In order to obtain a disabled parking permit for your vehicle, you must get an application either in-person or online from your local DMV or other government agency that is responsible for disabled parking permits. Then, complete the application with the help of your doctor or treating medical professional, and finally submit the application for approval.
In some states, disabled parking permits are free of charge, while in others there is a fee to obtain them. Remember that you are only legally allowed to use your permit in a car you'll be in either as a passenger or driver. No one else can legally use your placard, so never loan it to someone else.
Where to Park with a Disabled Parking Permit
Public buildings and city streets normally have handicap parking spots denoted by the universal access sign. Disabled parking permit holders can park in any of these parking places without penalty. In some places, you can also park in metered parking without paying or in parking restricted by time for as long as you like. The key is to find out the local disabled parking laws in your area to find out where you can park and where you can't. If you don't, then you may end up facing unexpected hurdles – including your vehicle potentially being towed.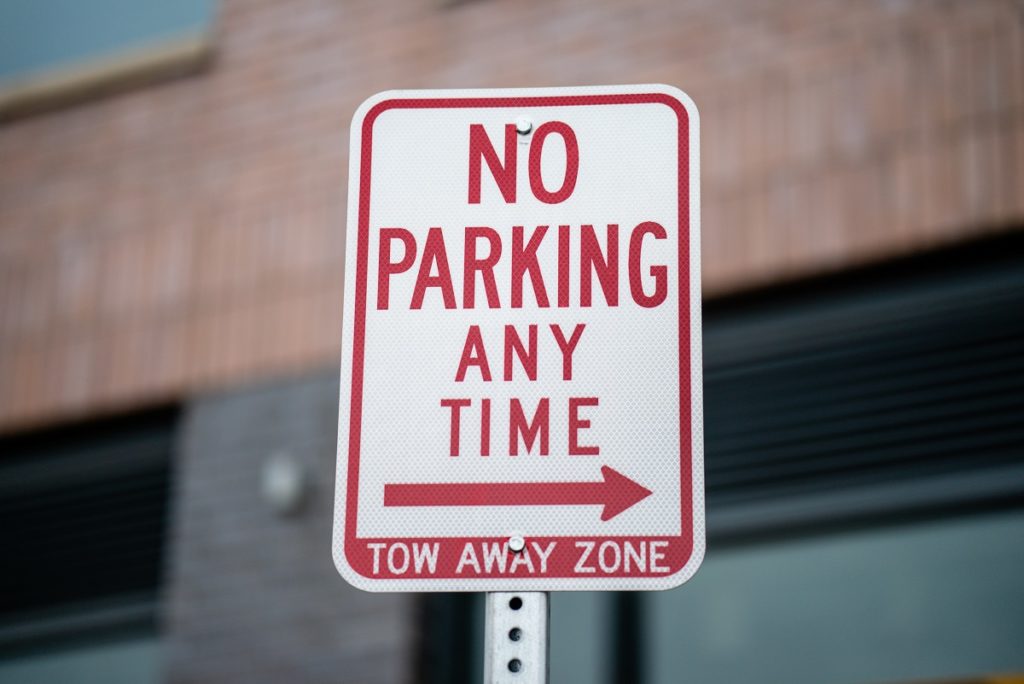 Disabled Parking Permit Holders: What To Do If Your Car Gets Towed
While having a disabled parking permit displayed in your car affords you certain privileges when it comes to parking, you must still obey the law. For the most part, the answer to "Can a car with a Disabled Parking Permit get towed?" is no. A car with a disabled parking placard or plate cannot be towed while it is parking in a designated handicap parking spot. But even if you have a disabled parking permit, there are still instances where you could be ticketed or towed.
If you're parked in an area that has parking limited to a specific time of day or for a certain amount of time, and your disabled parking permit does not allow you to exceed those timeframes, then you can be towed. You also are never able to park illegally for any reason, even with a disabled parking permit.
So: what to do if your car gets towed? First, find the impound or towing information for the city you're in, which is often found on the city's website. They should also list what documents you need in order to get your vehicle back. In most places, only the registered owner of the vehicle can get the vehicle back with a valid form of identification.
You'll also need to figure out how much it's going to cost to get your car back and take a form of payment such as a credit card, cashier check, or cash. Be prepared to pay, though fees do vary from place to place. Again, this may be information you can gather through their website or by calling the impound office.
No one likes having their car towed, and for disabled parking permit holders, it adds even more complications to an already complicated situation. The best thing you can do is to know ahead of time where you are allowed to park with your disabled parking permit, and hopefully, you'll never have to figure out what to do if your car gets towed!